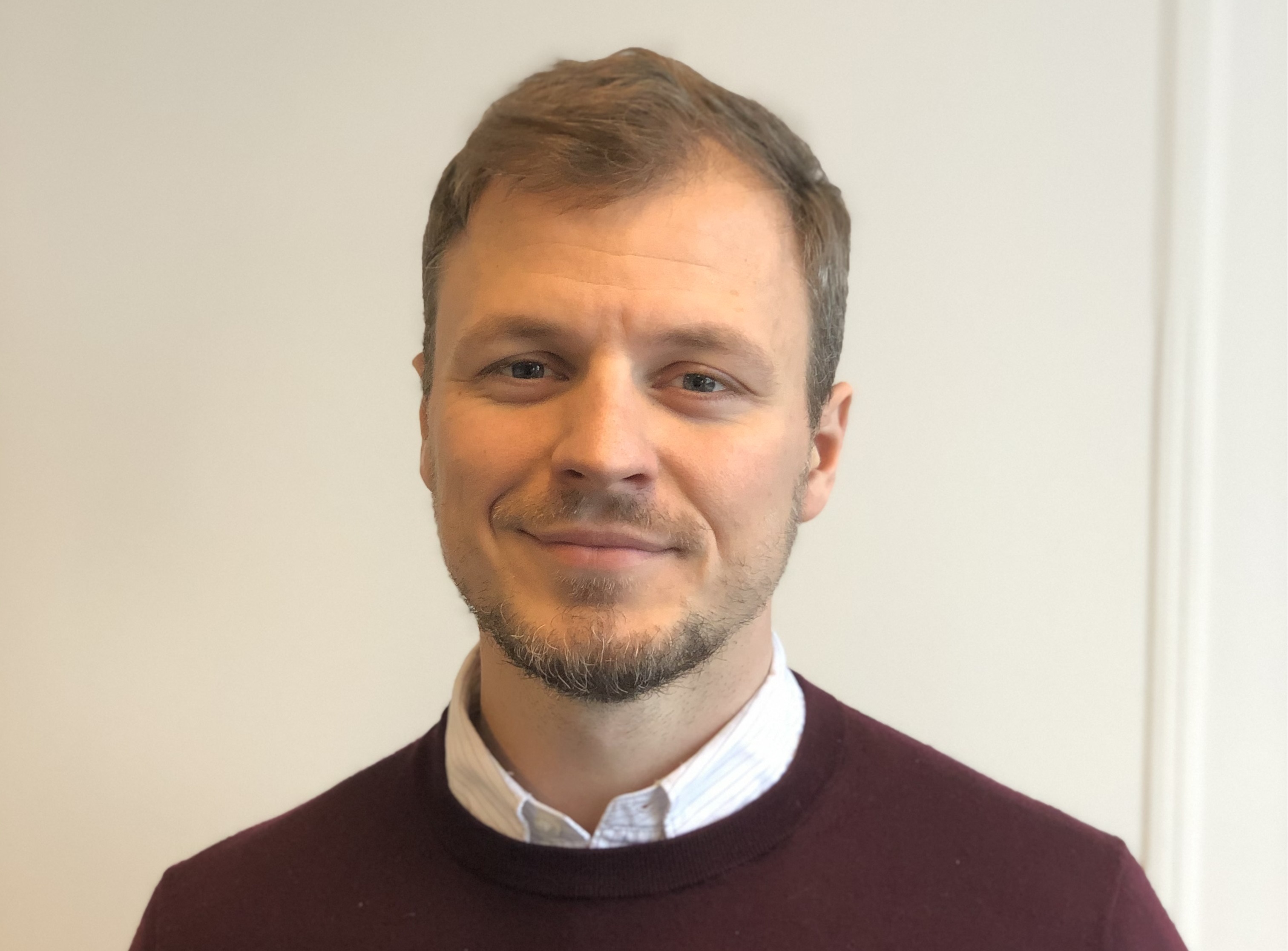 Lasse Hylleberg Mølleskov
Product Development Engineer

Lasse has a Master of Science Degree in Engineering from the Technical University of Denmark, specialized in Systematic Product Development, Innovation and Robust Design. Additionally, Lasse has studied at Rensselaer Polytechnic Institute in Troy, New York, USA with a focus on Innovation, Entrepreneurship and Mechanical Design. Lasse has been working with development of devices and test methods in the medical device industry, with a strong emphasis on robustness. In his industrial experience, he has acquired a Six Sigma Green Belt certification and has been a key factor in driving Robust Design and Design for Manufacturing principles in product development, as well as validation and qualification of manufacturing equipment. At ProInvent, Lasse is working as a Product Development Engineer and part of the product development department, to which he brings a strong holistic and systematic approach to integrated product development.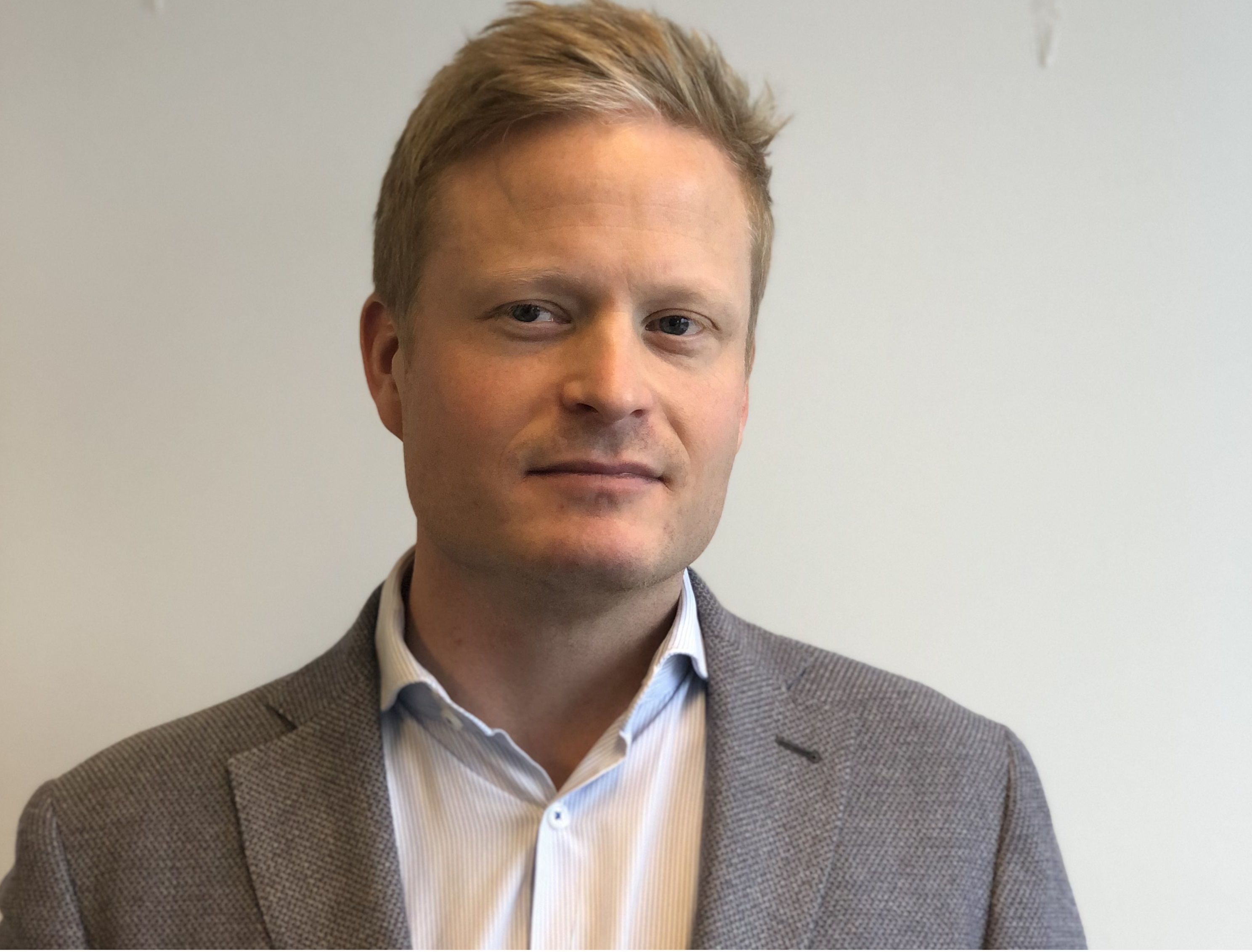 Anders Wilhelm Hede
Senior Mechanical Design Engineer

Anders most recently holds a diploma from DTU in mechanical engineering with specialization in mechanical design. Prior to joining ProInvent Anders has worked two years focused at systematic product development in Coloplast on two different medical device projects within continence care. Before this position he worked two years with mechanical design engineering as a consultant at Kirkholm Maskiningeniører, having gained experience with mechanical design and machine building from projects for several large Danish companies. In addition to his engineering curriculum, Anders has a background in the financial markets having worked three and a half year as equity dealer in Nordea Markets and has an M.Sc. in Energy Trade and Finance and a B.Sc. in Business Administration.  At ProInvent, Anders is a Senior Mechanical Design Engineer and part of the product development department to which he brings a strong holistic and commercially oriented outlook.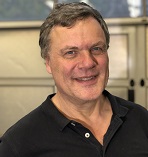 Claus Jeppesen
Development- and Design Engineer

Claus is graduated Machine Engineer from Københavns Teknikum. Through many years he has developed machines and equipment for several big and small Danish companies. Claus has 10 years' experience as Project Manager with equipment for metallographic tests at Struers ApS, and most recently he was in charge of equipment and process machinery for production of metallographic consumables at Akasel A/S.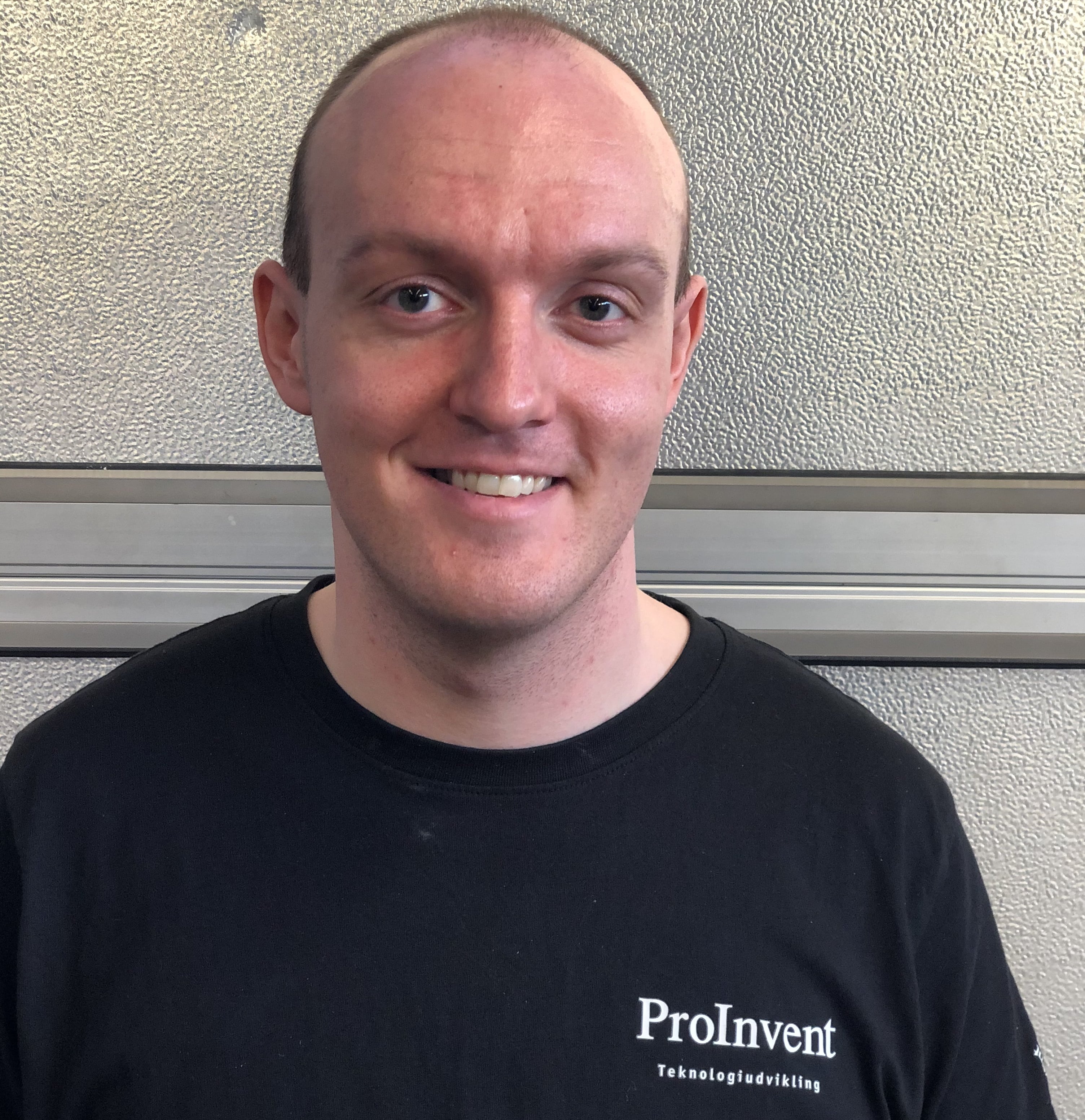 Lars Winther Nielsen
Electrician specialized in Control and Regulation
Lars was former employed at FJH Automatic in Frederiksværk where he was educated and worked for 10 years. Lars has worked with electrical installations and automation, ranging from the medical- to the steel industry which gave him an incredible wide knowledge in these areas. At ProInvent Lars works with building switchboards, perform electrical assembly, and commissioning, assembly, and service of machines at our customers.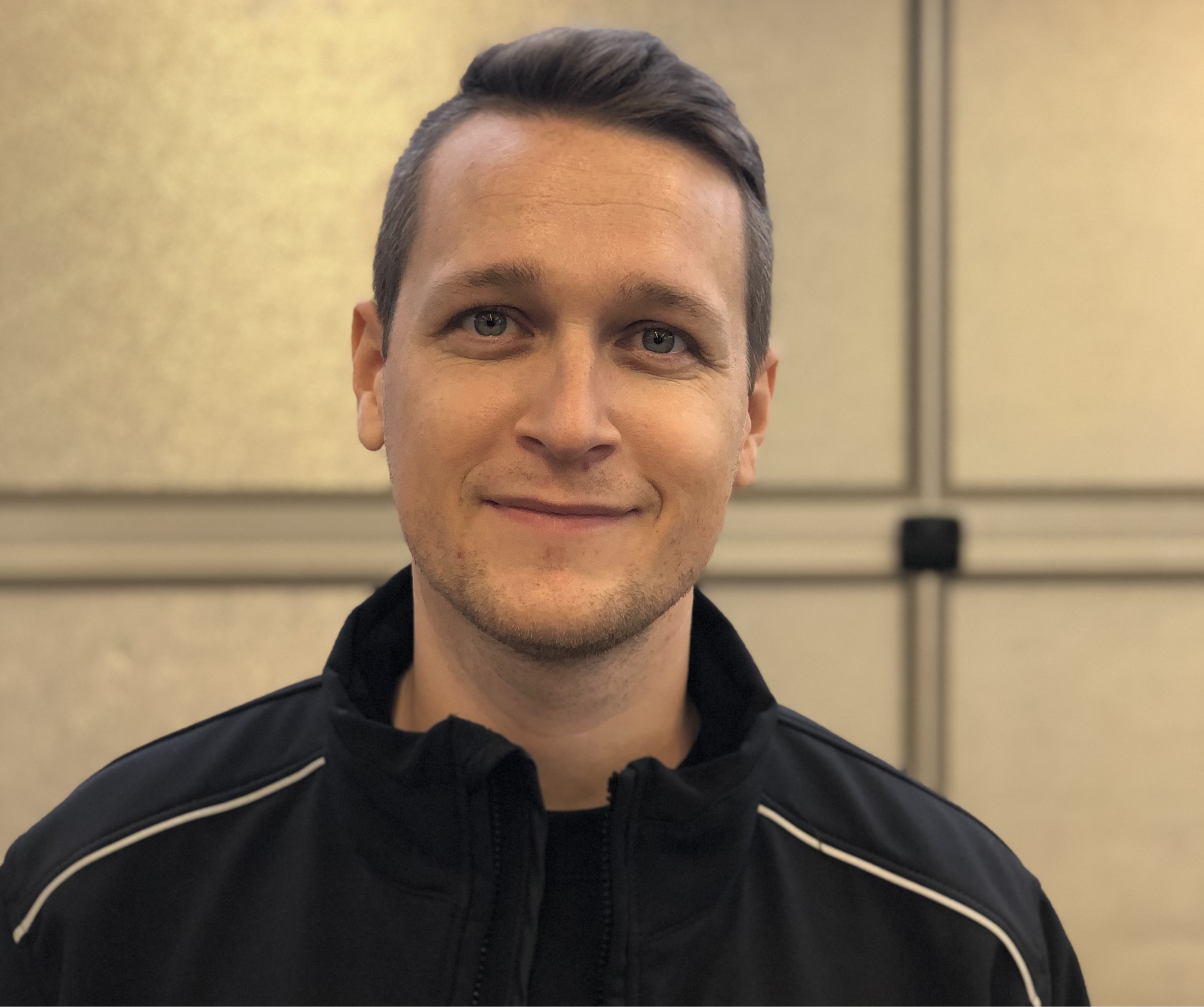 Kristian Hvidberg
Adult Apprentice, Automation Technician
Kristian was former employed at Nordea A/S but chose to make a drastic change of career and is now adult apprentice as an automation technician at ProInvent, and here he gets to work with the entire palette of automation. Initially he will work with focus on the practical part of the education but also design and programming will become a big part of his everyday life, and we expect to train a really skilled automation technician.

Kim Ingemann Poulsen
Machine Fitting Specialist / Automation Technician
Kim finished his training as electronics engineer at Brüel & Kjær A/S, and in addition he has been self-employed, developing and manufacturing special parts for assembly machines and parts for pressure diecasting machines. Furthermore, Kim has worked with repair and manufacturing of moulds. Kim has 30 years' experience in assembling and commissioning of special machines.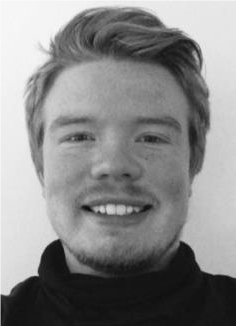 Anton Emde Nielsen
Product Development Engineer
Anton has a diploma in Design and Innovation engineering from the Technical University of Denmark, specialized in product development, UX design and entrepreneurship. In his Bachelor project, he developed a light therapy device which helps professional athletes to become mentally ready fast for training and competition. The device was tested with success by multiple athletes. Anton graduated in the fall of 2019.
At ProInvent, Anton is a Product Development Engineer and part of the product development department, to which he brings a strong systematic and Human-centered design thinking approach.

Patrick Kupfer
Development- and Design Engineer
Patrick has a diploma in automotive engineering from the University of Applied Sciences in Berlin and has 10 years of experience as a mechanical engineer in the development of special purpose machinery. He is capable of the whole development process from the initial idea to the final machine including concept development, 3D-Design, mechanical engineering, assembling, testing and commissioning. He developed machines for different branches like manufacturing and testing of automotive products, high speed packaging and food processing. He is also experienced within product development for the automotive industry. At ProInvent Patrick works at the present time for Coloplast providing packaging equipment for their medical products.

Morten Aagaard Löchte
Development- and Design Engineer
Morten holds a bachelor as machine engineer from The Technical University of Denmark, specialized in production and design. Morten started in ProInvent as a temporary worker in February 2017 and per August 1st 2019 he became a permanent employee. During his education Morten has performed a bachelor about product optimization and product development in a cooperation with SustainSolutions ApS. Morten is part of the construction team and participates in development projects with tasks such as idea generation, concept development, construction, purchase, detail drawings, design specifications and documentation for projects to Stansomatic, Coloplast and Umicore.

Anders Dahl Henriksen
Ph.D. Vision Specialist
We are excited to announce that Anders has joined ProInvent's vision group. He holds both an M.Sc. degree and a Ph.D. degree in Physics and Nanotechnology. While being a Ph.D. fellow, his research required developing new optically based measurement methods and, thus, Computer Vision. The topic was so compelling that he decided to make Vision his professional focus. After finishing his Ph.D., he joined BluSense and Philips BioCell, where he developed vision algorithms for medical devices. Then he ventured on to create advanced Deep Learning algorithms that can analyze a golfer's swing from a video for Trackman. Anders has an impressive track record in developing and implementing advanced vision systems. His deeply theoretical background from physics, combined with his practical software developing skills, makes him an outstanding vision engineer. At ProInvent, he will mainly focus on implementing Deep Learning algorithms, but will also apply his talents in developing general vision systems.

Morten Møller Rasmussen
Industrial Technician and Production Technologist
Morten is industrial technician CNC and production technologist, specialized in product development. Morten works in our workshop. Morten's background is industrial technician and he has worked with manufacturing of proto types and tests at Grundfos. He has also worked at Saxe Hansen in the construction team, drawing and preparing automation systems for production, mainly for the plastics industry. Most recently Morten was employed at Svendborg Business School where he was primarily involved in educating students as industrial technicians and technical designers. At ProInvent Morten primarily works with assembly tasks, but he also assists in the design team when required.
Karlien Klara R. Kleisz
M.Sc. Automation & Robotics Engineer

Karlien holds a bachelor in electrical engineering and a Master focusing on robot technology and Intelligent Manufacturing. Karlien holds 3 distinctions: 2 Cum Laude and 1 Magna Cum Laude.  Karlien is employed in our Control Department and has a background as application engineer. Among other things she has been engaged with barcode readers, RFID and Smart Cameras. Former Karlien was employed at Rockwell Automation A/S where she worked in the Global OEM Technical Consultant Team that operates with pre- and after sales on a technically high level and programming of various PLC- and HMI solutions. Most recent Karlien was employed at Eltronic A/S. At ProInvent Karlien's main duties consist of robot programming, ABB Safe Move Pro Smart Security Systems and secondarily with AB PLC and HMI.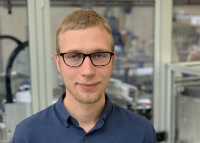 Esben Skov Rasmussen
Development- and Design Engineer
Esben holds a B.Eng. in mechanical engineering from The Technical University of Denmark, specializing in Engineering in Design and Applied Mechanics. Esben has been part of ProInvent since September 2017 – starting as a trainee and later as a student assistant, and as of March 1st 2019 he became a full-time employee in ProInvent. During his education Esben attended a semester on university exchange at Purdue University, Indiana, USA and performed a bachelor project for Kassow robots with focus on product development, optimization and FEM. In ProInvent Esben works with machine design and development, such as a large long-term project for Coloplast that is developed and performed in a cooperation with Harro Höfliger Verpackungsmaschinen GmbH.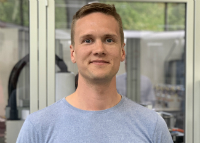 Nikolaj Skov Jensen
Development- and Design Engineer
ProInvent's design group has been expanded with Nikolaj Skov Jensen. Nikolaj is a mechanical engineer from Århus University and holds an M.Sc. in Engineering Design and Applied Mechanics from The Technical University of Denmark. Nikolaj started as a temporary worker at ProInvent and as of March 1st 2019 he became a full-time employee in ProInvent. Nikolaj works with development projects starting from idea generation, concept development and budgeting for machine construction, purchase, detail drawings, design specifications and documentation for projects to Bavarian Nordic, Coloplast and Umicore.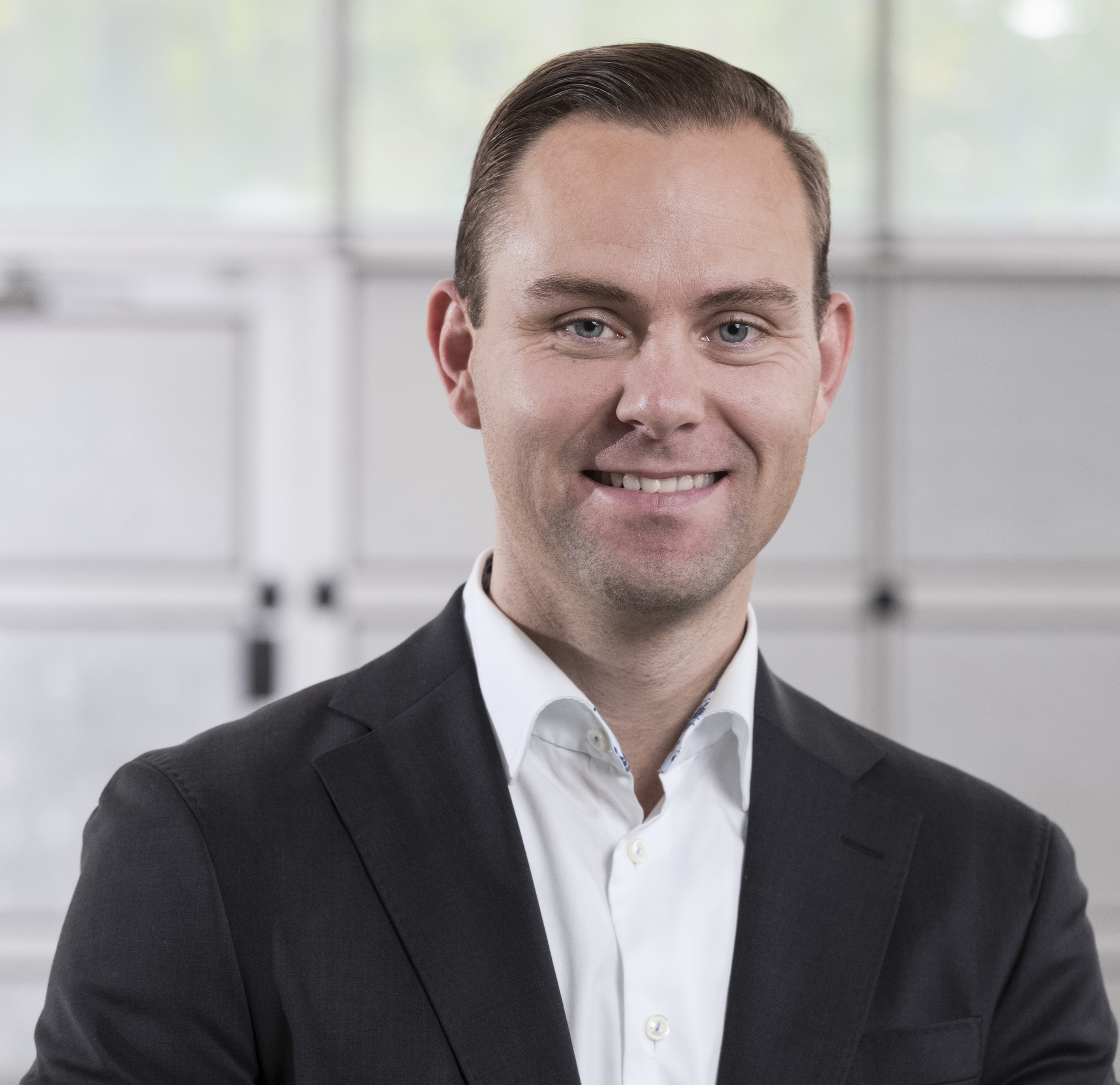 René Ferm Nyberg
Head of Product Development
René has a Master of Science in Technical Engineering from the Technical University of Denmark with specialization in Nanoscale material physics. René is a certified project manager from Mannaz and also holds a certification in Entrepenurship from MIT, Boston. René has more than 13 years of program/project management and people leadership experience from multiple roles in large companies including Danfoss, Coloplast and Natus Medical Incorporated where he led multiple product development projects/programs from ideation to market launch. He further comes with + 5 years of strategy development and change management experience and has led several large strategic change programs with focus on improving company product development efficiency. At ProInvent, René is working as the Head of Product Development to which he brings strong leadership and business understanding.