New employees 2019
Der kommer løbende nye stærke kompetencer til ProInvent, som bidrager med ny viden og er med til at drive virksomheden med det ansvar det er, at levere industrimaskiner med den nyeste teknologiske viden til danske og internationale virksomheder.
Click to see new employees 2018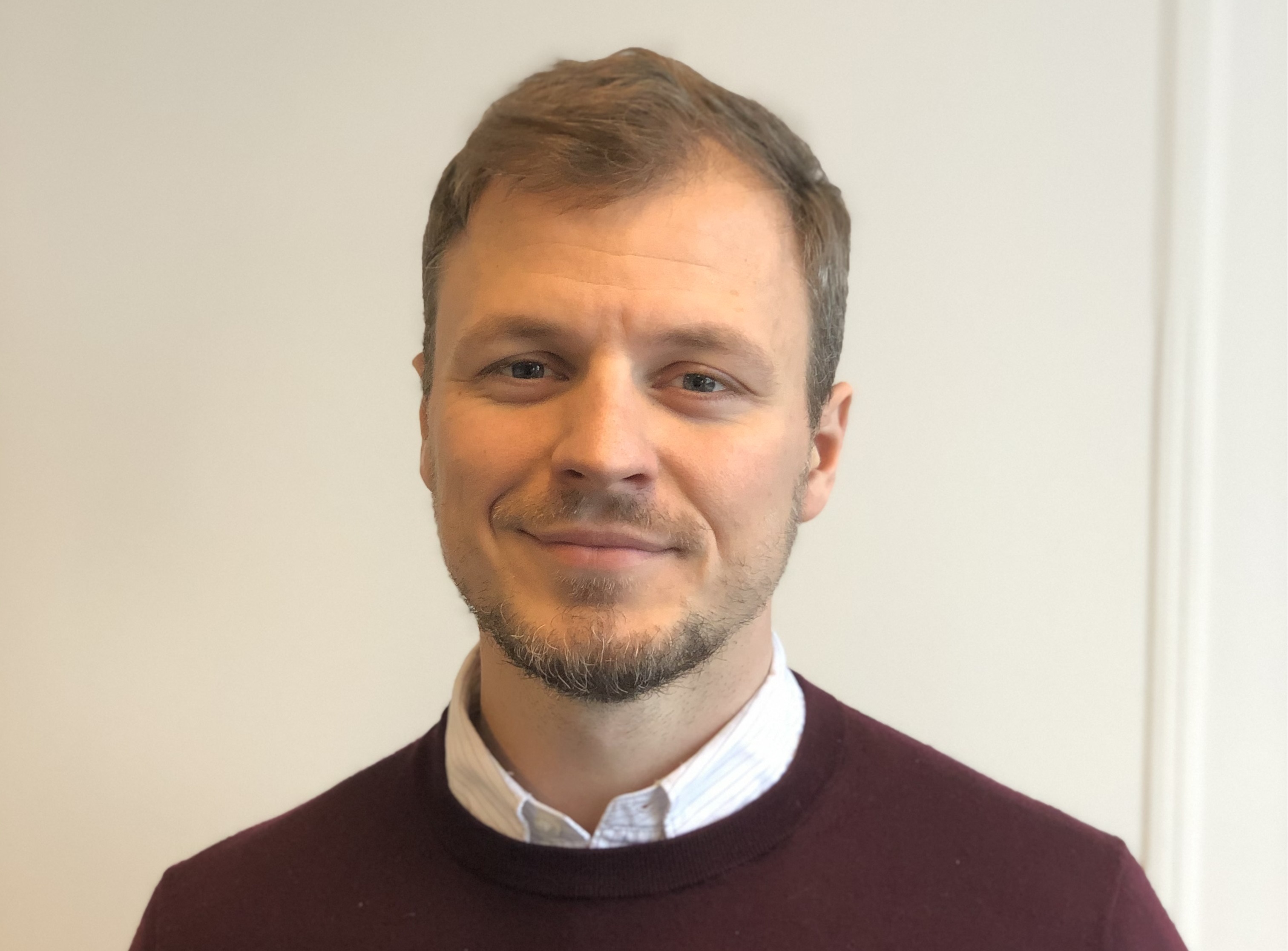 Lasse Hylleberg Mølleskov
Product Development Engineer
Lasse has a Master of Science in Engineering from the Technical University of Denmark, specialized in Systematic Product Development, Innovation and Robust Design. Additionally, Lasse has studied at Rensselaer Polytechnic Institute in Troy, New York, USA with a focus on Innovation, Entrepreneurship and Mechanical Design. Lasse has been working with development of devices and test methods in the medical device industry, with a strong emphasis on robustness. In his industrial experience, he has acquired a Six Sigma Green Belt certification and has been a key factor in driving Robust Design and Design for Manufacturing principles in product development as well as validation and qualification of manufacturing equipment. At ProInvent, Lasse is working as a Product Development Engineer and part of the product development department, to which he brings a strong holistic and systematic approach to integrated product development.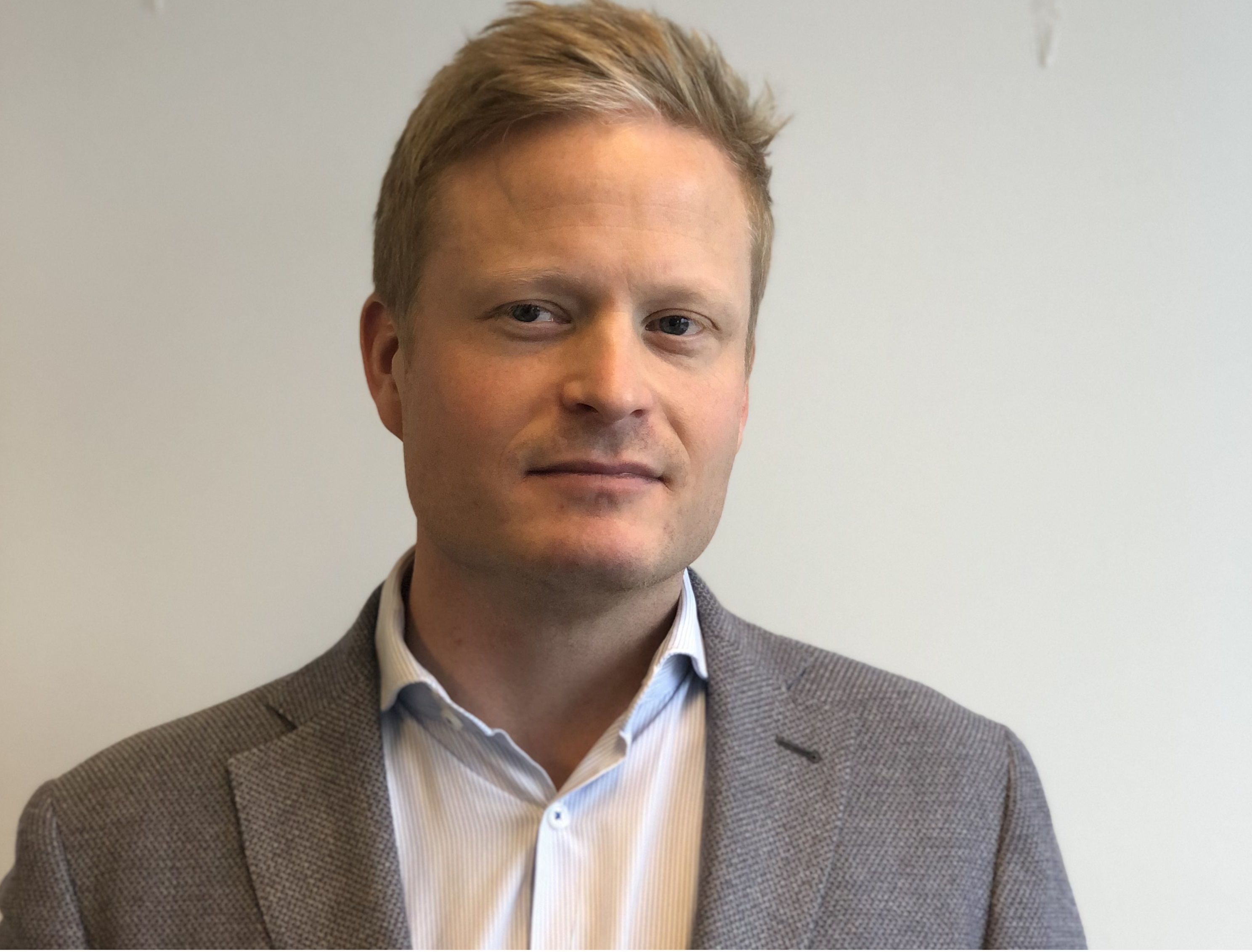 Anders Hede
Senior Mechanical Design Engineer
Anders most recently holds a diploma from DTU in mechanical engineering with specialization in mechanical design. Prior to joining ProInvent Anders has worked two years focused at systematic product development in Coloplast on two different medical device projects within continence care. Before this position he worked two years with mechanical design engineering as a consultant at Kirkholm Maskiningeniører, having gained experience with mechanical design and machine building from projects for several large Danish companies. In addition to his engineering curriculum, Anders has a background in the financial markets having worked three and a half year as equity dealer in Nordea Markets and has an M.Sc. in Energy Trade and Finance and a B.Sc. in Business Administration.  At ProInvent, Anders is a Senior Mechanical Design Engineer and part of the product development department to which he brings a strong holistic and commercially oriented outlook.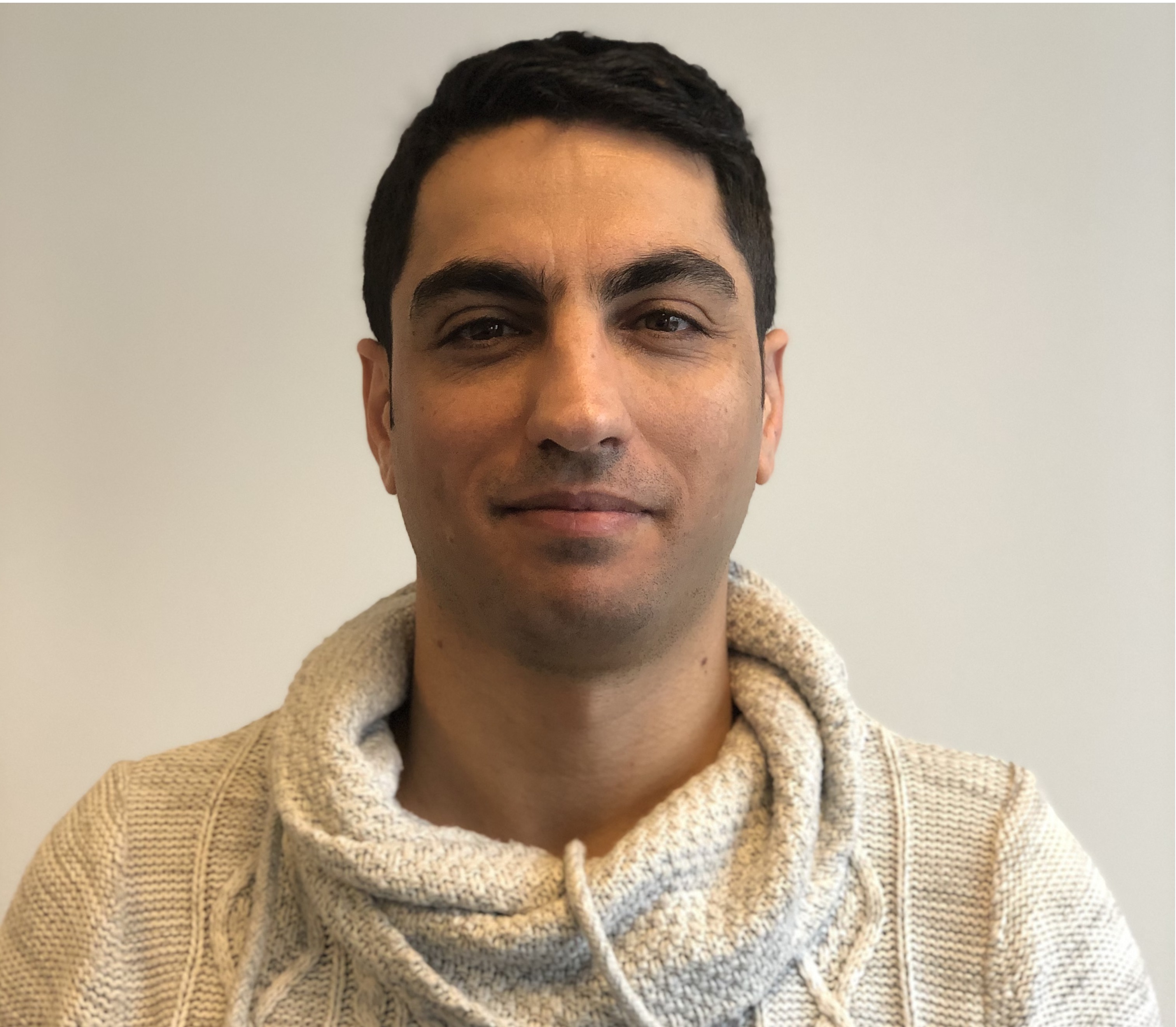 Fehmi Yetik
Senior Mechanical Design Engineer 
Fehmi has a diploma in Mechanical Engineering from Technical University of Denmark and has 7 years' experience in product development in the fields of developing injection-molding parts, medical devices and complex mechanical constructions in R&D.  He has a background as Plastic technician from "Den jydske Håndværkerskole", which gives him more than 15 years of solid practical and theoretical experience with polymer materials and processes. He has deep knowledge of the whole development process of injection molding parts including process validation.  Fehmi has also completed Mannaz project management program and is certified Lean Six Sigma Green Belt. He utilizes professional applied methods and tools within six sigma to systematically and data driven, implement solution to complex tasks in the food-, medical device- and pharmaceutical industry. At ProInvent, Fehmi is a Senior Mechanical Design Engineer and part of the product development department, to which he brings a strong technical understanding and toolbox.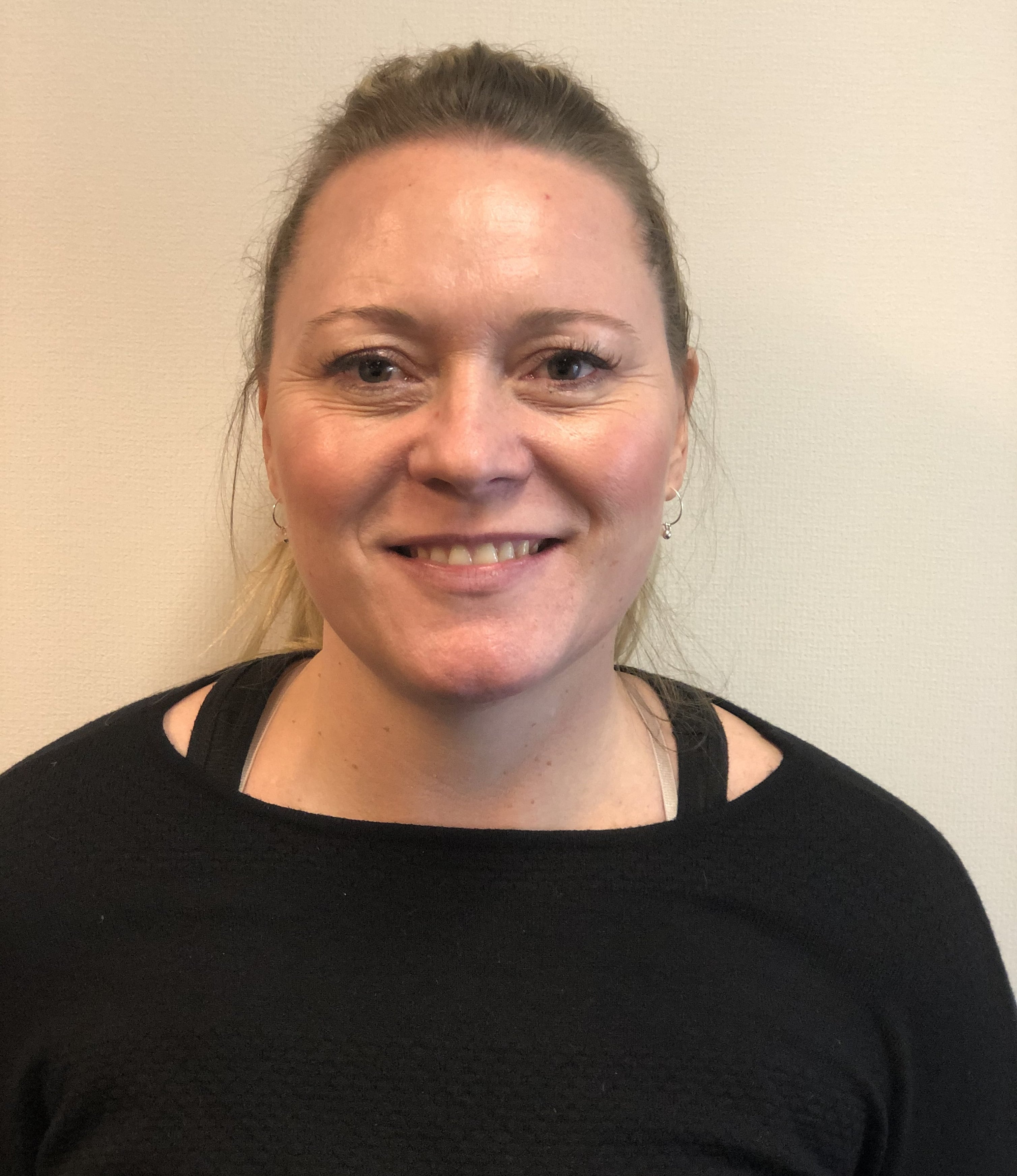 Theresa Nielsen
Secretary
Theresa has a Higher Commercial Exam (HHX) from Niels Brock Business College, an akademi merkonom education, Lean Management, from Roskilde Erhvervscenter and before that accomplished office training at Hørsholm kommune. Latest Theresa has been working as Project Assistent at NNE for 14 years where she has worked as a PA on several projects for different companies, among them are: Novo Nordisk A/S - (several projects in Denmark - Hillerød, Bagsværd, Gentofte), SSI and LeoPharma A/S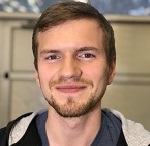 Ari Lamhauge
Udviklings- og konstruktionsingeniør
Ari har en uddannelse som Civilingeniør i Konstruktion og Mekanik fra DTU. Ari kommer fra en stilling som maskiningeniør hos Weibel Scientific, hvor han de sidste 2 år har arbejdet med design og konstruktion af Dobbler radarer, hovedsageligt til det amerikanske og svenske forsvar. Hos ProInvent deltager Ari i udviklingsprojekter lige fra idégenerering og konceptudvikling til indkøb, detailtegninger og designspecifikationer på projekter til VikingGenetics og Coloplast.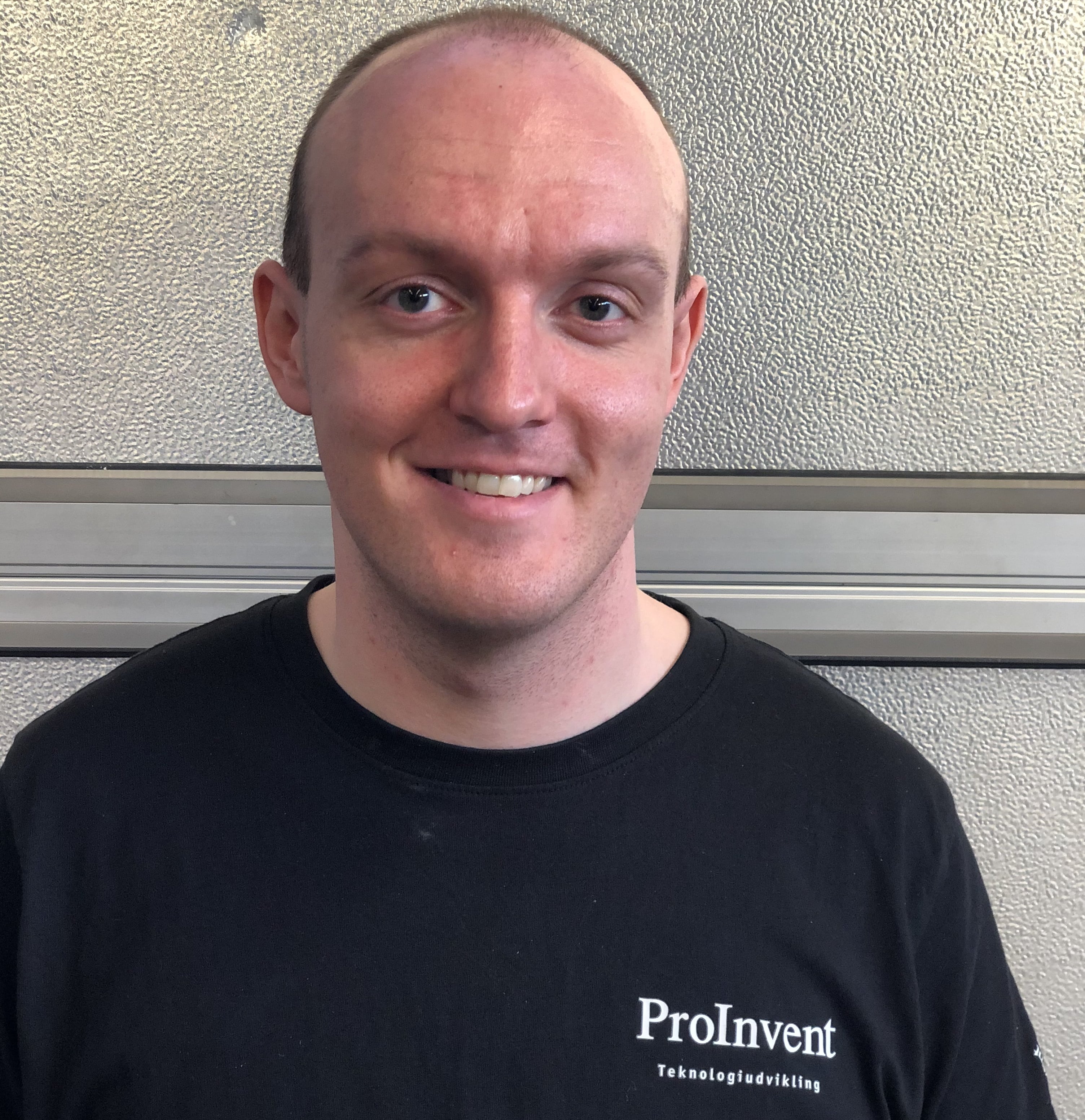 Lars Winther Nielsen
Elektriker med Speciale i Styring og Regulering
Lars Winther Nielsen kommer fra FJH Automatic i Frederiksværk, hvor han er udlært og sammenlagt har været ansat i 10 år. Lars har arbejdet med el-installationer og automatik lige fra medicinal- til stålværksindustri. Dette har givet Lars en utrolig bred viden inden for dette område. Hos ProInvent arbejder Lars med at opbygge styretavler, udføre elektrisk montage samt indkøre opstille og servicere maskiner hos vores kunder.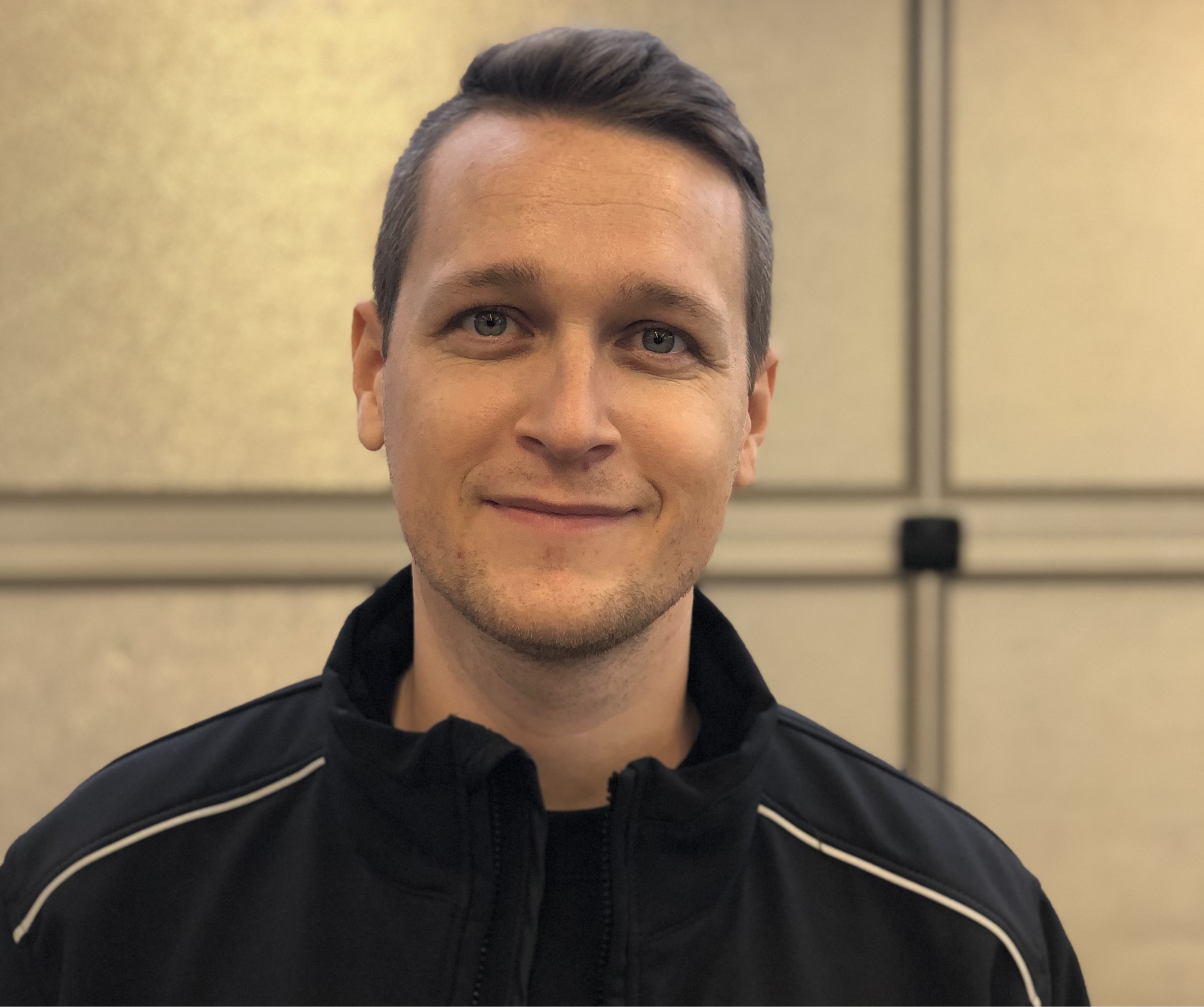 Kristian Hvidberg
Voksenlærling, Automatiktekniker
Kristian Hvidberg kommer fra en stilling i Nordea, men har valgt at tage et drastisk karriereskift og er startet i lære som Automatiktekniker hos ProInvent. Hos ProInvent kommer Kristian til at arbejde med hele palletten indenfor automatik. I første omgang er det den praktisk del faget der har fokus, men projektering og programmering vil også blive en stor del af Kristians hverdag, og vi forventer at uddanne en rigtig dygtig automatiktekniker.

Kim Ingemann Poulsen
Montør Automatiktekniker
Kim Ingemann Poulsen er udlært På Brüel og Kjær som Elektronikmekaniker og har desuden været selvstændig med udvikling og fremstilling af specialdele til samleautomater og dele til trykstøbemaskiner. Deslige har han været beskæftiget med reparation og fremstilling af formværktøjer. Kim har 30 års erfaring med opbygning og indkøring af specialmaskiner.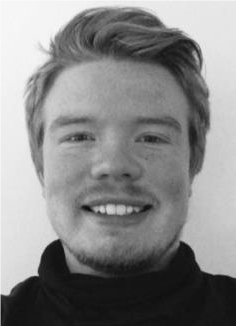 Anton Emde Nielsen
Product Development Engineer
Anton has a diploma in Design and Innovation engineering from the Technical University of Denmark, specialized in product development, UX design and entrepreneurship. In his Bachelor project, he developed a light therapy device which helps professional athletes to become mentally ready fast for training and competition. The device was tested with success by multiple athletes. Anton graduated in the fall of 2019. At ProInvent, Anton is a Product Development Engineer and part of the product development department, to which he brings a strong systematic and Human-centered design thinking approach.

Patrick Kupfer
Development- and Design Engineer
Patrick has a diploma in automotive engineering from the University of Applied Sciences in Berlin and has 10 years of experience as a mechanical engineer in the development of special purpose machinery. He is capable of the whole development process from the initial idea to the final machine including concept development, 3D-Design, mechanical engineering, assembling, testing and commissioning. He developed machines for different branches like manufacturing and testing of automotive products, high speed packaging and food processing. He is also experienced within product development for the automotive industry. At ProInvent Patrick works at the present time for Coloplast providing packaging equipment for their medical products.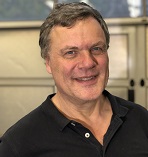 Claus Jeppesen
Udviklings- og konstruktionsingeniør
Claus Jeppesen er uddannet som Maskiningeniør på Københavns Teknikum. Han har i mange år udviklet maskiner og udstyr til flere store og små danske virksomheder. Han har 10 års erfaring som projektleder inden for apparater til metallografiske undersøgelser hos Struers ApS. Senest har han stået for apparater og procesudstyr til produktion af metallografiske forbrugsmaterialer hos Akasel A/S.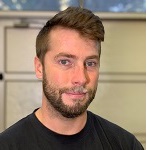 Daniel Vissing Dalsgaard
Montør
Daniel er oprindeligt uddannet automekaniker og har arbejdet på tværs i autobranchen i 15 år. Han er startet som montør på værkstedet i august 2019. Daniel har været ansat som mekaniker, tekniker, arbejdsmiljø repræsentant, tillidsmand, indskriver, afdelingsleder sin tid hos Autostreit, Quickpot og VW Erhverv. I 2016 fik han chancen for at arbejde for Koenigsegg Automotive AB. Her har han arbejdet som prototype udvikler, ansvarlig for lav og høj volts elektronik udvikling og sikkerhed, samt opstart, indkøring og kalibrering af forbrændingsmotorer, elmotorer og el-systemet på hybridbilen Regera, som har verdensrekorden for hurtigste serieproducerede bil 0-400-0 km/t (31,49 sek.). Desuden har Daniel været teknisk ansvarlig for el-systemet på Koenigsegg Regera under homologiserings og crash tests i Idiada i Spanien, hvilket var en stor succes. Og så har han desuden været taler på TU-Automotive e-Mobility konferencen i Detroit.

Morten Aagaard Löchte
Udviklings- og konstruktionsingeniør
Morten Aagaard Löchte har en bachelor som maskiningeniør fra DTU, med specialisering i produktion og konstruktion. Morten startede som vikar hos ProInvent i februar 2017 og blev fastansat pr. 1. august 2019. Under sin uddannelse har Morten skrevet bachelor omkring produktoptimering og –udvikling i samarbejde med SustainSolutions ApS. Morten er en del af konstruktionsgruppen og deltager i udviklingsprojekter med arbejdsopgaver som idégenerering, konceptudvikling, konstruktion, indkøb, detaljetegninger, designspecificationer og dokumentation til projekter for Stansomatic, Coloplast og Umicore.

Anders Dahl Henriksen
Ph.D. Vision Specialist
We are excited to announce that Anders has joined ProInvent's vision group. He holds both an M.Sc. degree and a Ph.D. degree in Physics and Nanotechnology. While being a Ph.D. fellow, his research required developing new optically based measurement methods and, thus, Computer Vision. The topic was so compelling that he decided to make Vision his professional focus. After finishing his Ph.D., he joined BluSense and Philips BioCell, where he developed vision algorithms for medical devices. Then he ventured on to create advanced Deep Learning algorithms that can analyze a golfer's swing from a video for Trackman. Anders has an impressive track record in developing and implementing advanced vision systems. His deeply theoretical background from physics, combined with his practical software developing skills, makes him an outstanding vision engineer. At ProInvent, he will mainly focus on implementing Deep Learning algorithms, but will also apply his talents in developing general vision systems.

Morten Møller Rasmussen
Industritekniker og produktionsteknolog
Morten er industritekniker CNC og produktionsteknolog med speciale i produktudvikling. Morten er ansat i ProInvents montageafdeling. Morten har en baggrund som industritekniker, hvor han har arbejdet med prototype fremstilling og tests hos Grundfos. Senere er karrieren gået til Saxe Hansen, hvor Morten har indgået i konstruktionsteamet, som arbejdede med at konturere og produktionsmodne automationsanlæg, hovedsageligt til plastindustrien. Senest har Morten været ansat på Svendborg Erhvervsskole, hvor han primært indgik i undervisningen på uddannelserne til industritekniker og teknisk designer. Hos ProInvent arbejder Morten primært med montage, men hjælper også til i konstruktionsteamet efter behov. 
Karlien Klara R. Kleisz
M.Sc. Automation & Robotics Engineer
Karlien har en bachelor i Elektromekanik og en Master med fokus på robotteknologi og Intelligent Manufacturing. Karlien har tre udmærkelser: to Cum Laude og en Magna Cum Laude. Hun er ansat i ProInvents styringsafdeling. Karlien har en baggrund som  applikationsingeniør, hvor hun blandt andet har arbejdet med barcode readers, RFID og Smart Cameras. Senere er karrieren gået til Rockwell, hvor Karlien har indgået i Global OEM Technical Consultants teamet, som arbejdede med pre- og after-sales på teknisk højt niveau og programmering af forskellige PLC -og HMI løsninger. Senest har Karlien arbejdet hos Eltronic A/S.  Hos ProInvent arbejder Karlien primært med ABB robotprogrammering, ABB Robot Studio simulering, ABB Safe Move Pro smart sikkerhedssystemer og sekundært med AB PLC og HMI.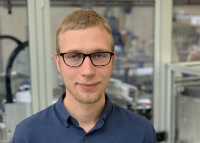 Esben Skov Rasmussen
Udviklings- og konstruktionsingeniør
Esben Skov Rasmussen har en professionsbachelor som maskiningeniør fra DTU, med specialisering indenfor konstruktionsteknik og design. Esben har været en del af ProInvent siden september 2017 - først som praktikant og siden studentermedhjælper, og er per. 1. marts 2019 fastansat. I sit uddannelsesforløb har Esben været på udveksling på Purdue University, Indiana, USA og har skrevet bachelor projekt for Kassow robots med fokus på produktudvikling, optimering og FEM. Esben arbejder pt. med maskinkonstruktion, design og udvikling i et stort langsigtet projekt til Coloplast A/S, som skal udvikles og leveres i samarbejde med Harro Höfliger Verpackungsmaschinen GmbH.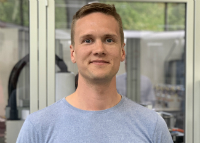 Nikolaj Skov Jensen
Udviklings- og konstruktionsingeniør
Konstruktionsgruppen er udvidet med Nikolaj Skov Jensen. Nikolaj er uddannet maskiningeniør fra Århus Universitet og har en M.Sc. i Engineering Design and Applied Mechanics fra DTU. Nikolaj har tidligere været vikar i ProInvent og er nu blevet fastansat pr. 1. marts 2019. Nikolaj deltager i udviklingsprojekter lige fra idégenerering, konceptudvikling og budgettering til maskinkonstruktion, indkøb, detailtegninger, designspecifikationer samt dokumentation på projekter til Bavarian Nordic, Coloplast og Umicore.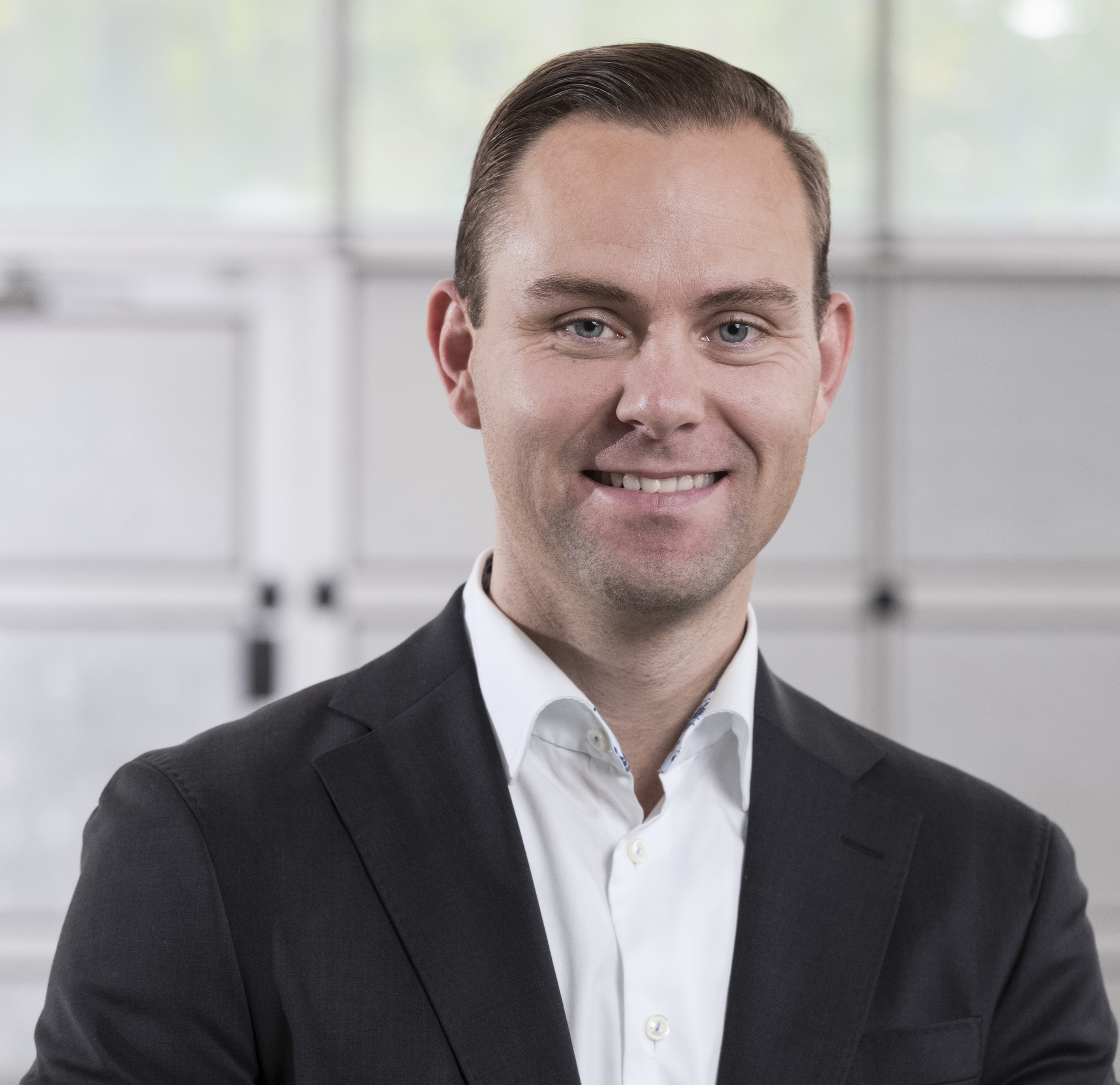 René Ferm Nyberg
Head of Product Development
René has a Master of Science in Technical Engineering from the Technical University of Denmark with specialization in Nanoscale material physics. René is a certified project manager from Mannaz and also holds a certification in Entrepenurship from MIT, Boston. René has more than 13 years of program/project management and people leadership experience from multiple roles in large companies including Danfoss, Coloplast and Natus Medical Incorporated where he led multiple product development projects/programs from ideation to market launch. He further comes with + 5 years of strategy development and change management experience and has led several large strategic change programs with focus on improving company product development efficiency. At ProInvent, René is working as the Head of Product Development to which he brings strong leadership and business understanding.