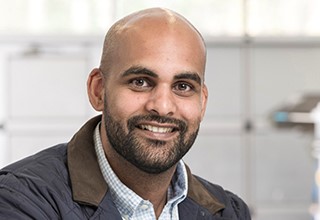 Hashim Dad Malik
Sales- and Project Manager
Hashim holds a Mechanical Engineer, B.Sc. Mech. Eng. degree from DTU. He started his career at Novo Nordisk as technical responsible for among other things optimization projects in the production of aseptic equipment; prior to joining ProInvent, Hashim worked for NNE where he has played a major role, acting as assistant project manager from early design, realization and qualification of a filling and inspection factory with insulator technology.
Hashim's focus is, due to his interest and experience, mainly in the pharmaceutical industry, where he works with customers such as Novo Nordisk, Radiometer, etc.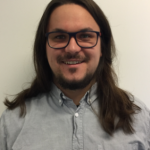 Kim Kofoed Nielsen
M.Sc. Automation & Robotics Control Engineer
Kim holds a M.Sc. degree in electrical engineering from DTU and specializes in automation and robot technology. His Bachelor project concerned linear modeling and design of 'model predictive' management of a Float Zone Silicon process. During his education Kim worked both as an assistant teacher at DTU and in an industrial development department; at ProInvent Kim is currently assisting projects for Chr. Hansen, Bavarian Nordic, Novo Nordisk and Kopenhagen Fur with both PLC, HMI and servo- and robot programming.