Establishment of a new fully automated catalyst factory in Tianjin, China
Umicore is one of the leading companies in world within heterogeneous catalysis, and has acquired Haldor Topsøes Automotive Catalyst Business. In 2015 they opened a factory in Tianjin, China, that manufactures catalysts which reduce emissions from diesel engines and thus helps China controlling their pollution.
ProInvent is a significant partner in the process developing and delivering the flexible production equipment, and we have installed and commissioned the equipment in the factory in a co-operation with a number of other suppliers and Umicore's own engineers and technicians.
ProInvent has delivered 14 machines to Umicore's new Factory in China

Two complete saw lines with 3D vision control for respectively precut and slicing/final-cut of monoliths
Seven ABB robot systems that handle the monoliths between the individual process steps
One special developed overhead robot with control program for Wash-Coating of monoliths
One ABB robot system for handling of monoliths in connection with demolding of monoliths
Two simple saw lines

- En 20 x 8 x 4,5 meter stor kartesisk visionstyret robot til håndtering af monolitter i forbindelse med ovnbrænding af monolitter. Denne kæmperobot har en 3D scanner monteret på robottens yderste akse. Ved at bevæge scanneren langs overfladen og logge data, optegnes et 3D kort over et overfladeareal, og data analyseres for at bestemme de koordinater, som robotten efterfølgende skal finde.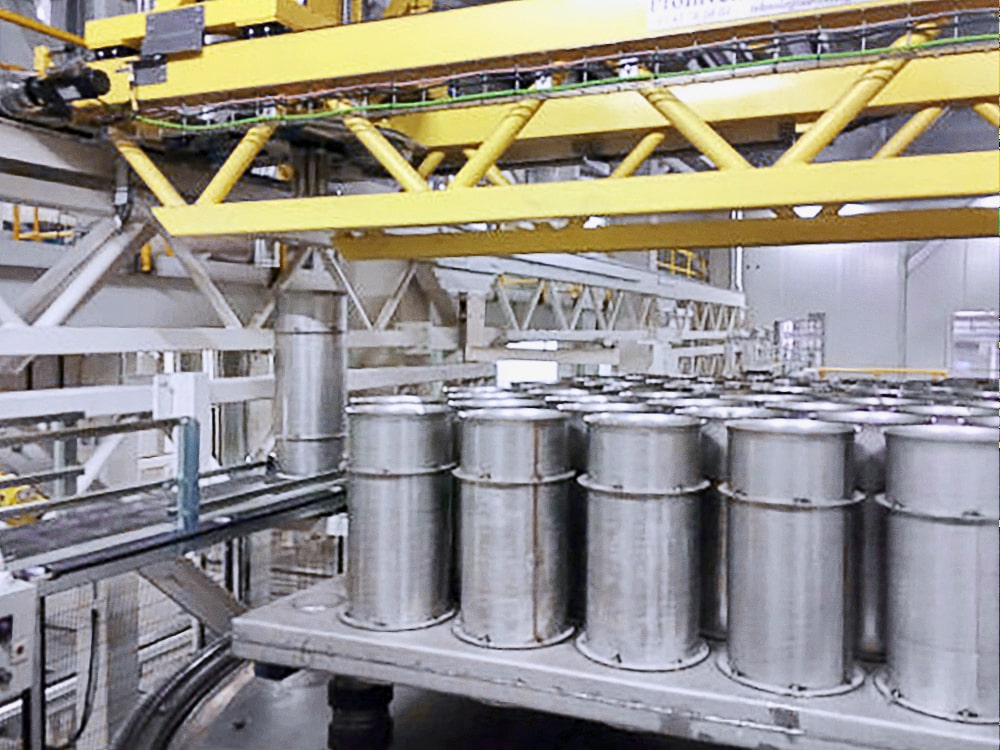 Udseendet minder om en kran, men det er en stor fuldautomatisk visionstyret robot til præcis håndtering af monolitter - udviklet, fremstillet, programmeret og indkørt af ProInvent.

"Vi har valgt ProInvent til at udvikle og levere en del af vores nye produktionsapparater, da de havde den bedste og mest sikre løsning, som bl.a. sikrer os høj produktionskapacitet og hurtig omstilling. "
Jan Poulsen
Projektleder, Haldor Topsøe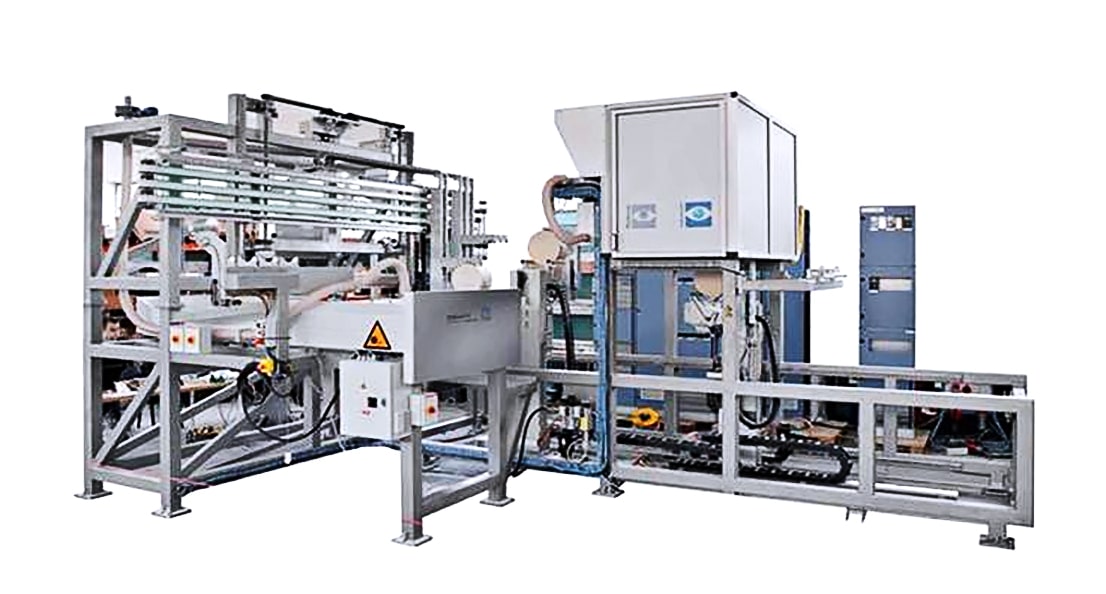 De automatiske savelinjer til monolitter, leveret af ProInvent, arbejder hurtigt og med stor præcision hvad angår længde, vinkelrethed og overfladebeskaffenhed. Efterfølgende kontrolleres dimensionerne af 3D visionudstyr.
Contact
We have the competences to future-proof your production with customized innovative machine design.