It was great enthusiasm and a desire to contribute to Denmark's prosperity through productivity- and quality increases, and not least a healthier working environment in the Danish production companies that led to the company ProInvent A/S being founded in 1994 by M.Sc. in Engineering Leif Dalum, who is still CEO in ProInvent.
Our logo and name were also created in 1994. The name ProInvent is a contraction of Progressive Inventers. The logo shows the ProInvent-eye looking at challenges from another angle - being in position to solve them in a different and better way. The logo also indicates ProInvent as a pioneer in machine-vision.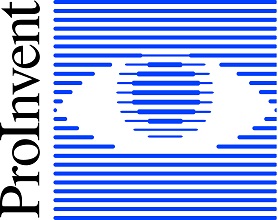 At the beginning ProInvent's premises were very modest, but late in December 1995 ProInvent moved to bright and pleasant office environments at the former Royal Military Clothing Factory in Hørsholm, where we still have our domicile.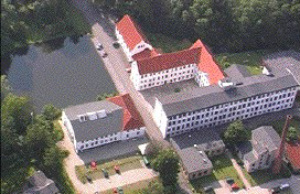 From here, in a couple of years, about 1996, we made integrated product development to a new business area, and among other designed flexible oil/gas pipes for offshore and developed a spectacular armoring line for manufacturing of the new pipes to a Danish company which was later acquired by National Oilwell Varco.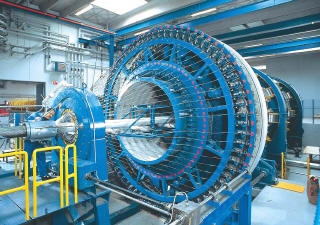 ProInvent innovated again and developed a unique machinery plant for sorting of mink furs in lengths to DPA (now Kopenhagen Fur). Vision Automation A/S, Delta Elektronik A/S and Siemens A/S were main sub-suppliers on this project.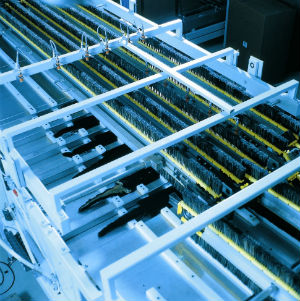 At the beginning we built up our machinery plants at our customers' premises, but in 1998 we got our own workshop at the Clothing Factory and from here we delivered the well-known super high dynamic handling robots to Junkers Industrier, as well as all subsequent machines and plants to our customers.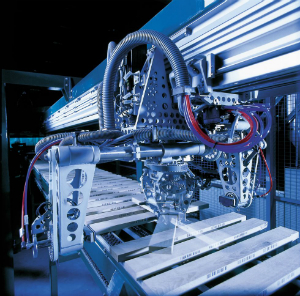 Things were moving fast. ProInvent now reached 18 employees, and Børsen appointed ProInvent as a "Gazelle company" for the first time, and Berlingske Nyheds Magasin appointed ProInvent as "Champion league growth comet". This year ProInvent got a professional chairman of the board. Svend Bang Christiansen is an external member with experience as CEO in food and financial business.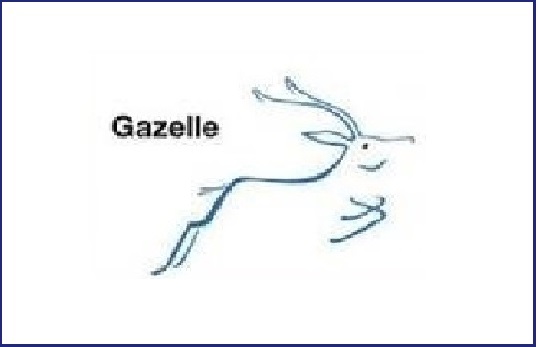 ProInvent acquired the majority of the shares of the company Videometer ApS from i.a. Seven Technologies A/S. We upgraded the company to A/S, and placed our own managing director and business system in Videometer. This formed basic for development of color sorting machines to Kopenhagen Fur. Same year ProInvent developed and delivered a packaging and inspection machine to Coloplast A/S, with Videometer A/S and ABB A/S as main sub-suppliers. Subsequently ProInvent delivered two more systems.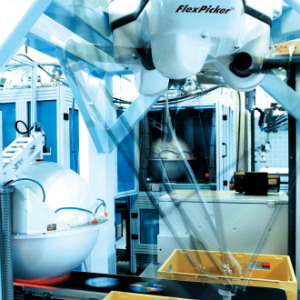 Rasmus Mortensen started in ProInvent, and today he is in charge of The Machine Design Group. This design group consists of 10 engineers with flair for, and experience in 3D machine construction. The group has many years of training and experience in approaching and solving all the different kinds of challenges that occur through the project progress, and through proper, simple, and elegant technical solutions the group has today nearly reached perfection in machine design.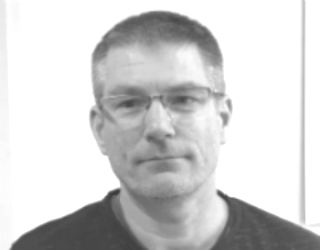 Being an expert in automation of challenging processes, ProInvent was responsible for development of a special designed robot for automated evisceration of slaughtering pigs, in collaboration with Danish Meat Research Institute to Danish Crown.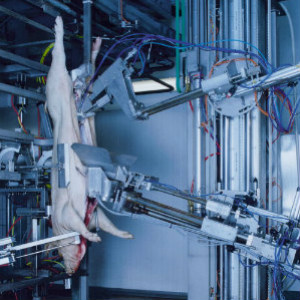 ProInvent got breakthroughs for the pharmaceutical industry, and we developed and delivered the world's first robot system for emptying of freeze dryers to Alpharma (now Xellia Pharmaceuticals).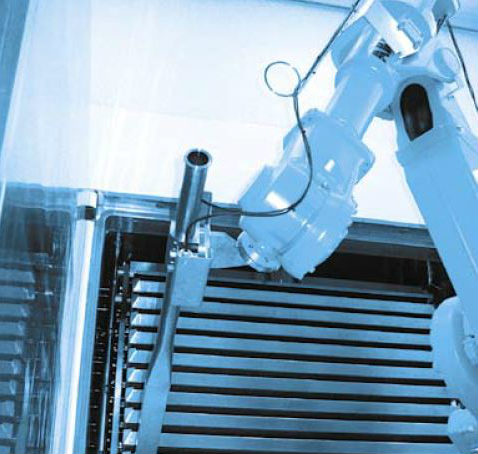 ProInvent as a pioneer in vision-guided robots, developed and delivered a super flexible assembly line with 10 ABB-robots to Pressalit A/S. This was such a magnificent achievement that it was shown in the Danish TV news.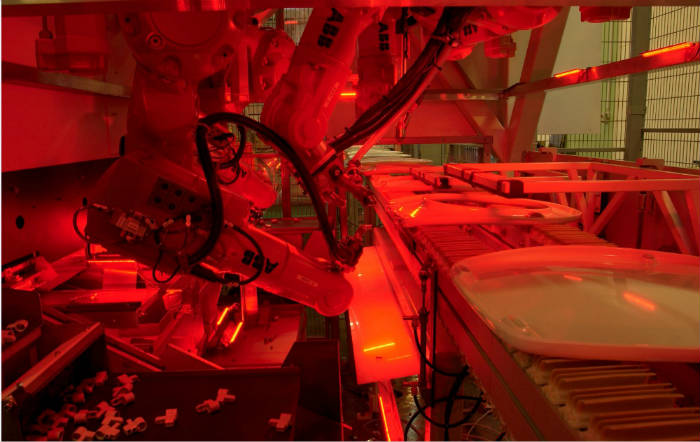 ProInvent delivered a fully automatic packaging- and inspection line to Leo Pharma A/S with Vision Automation A/S and ABB A/S as main sub-suppliers.
In 2005, ProInvent was certified ABB Partner and became a member of the ABB Global Partner Program for robot based automation.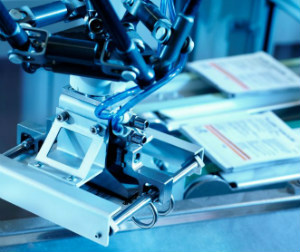 Peter Ahlberg started in ProInvent. Today Peter is Head of Project Management and Senior Partner in ProInvent. The team consists of highly educated engineers with project manager skills - each of whom is a specialist in their field – leading all projects from the very beginning to the end of production.
Later this year, Erik Refslund started in ProInvent as financial manager.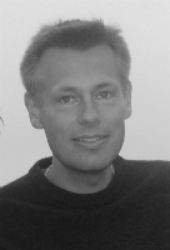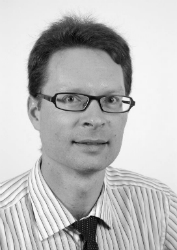 ProInvent started collaboration with Haldor Topsøe in Frederikssund. Here they are producing catalysts that reduce emissions from energy-efficient trucks. ProInvent quickly became a significant partner in the process of developing and supplying flexible production equipment, based on robots and saw machines. Haldor Topsøe had a demand for a high degree of automation, high capacity, fast changeover, cost efficiency and minimal waste.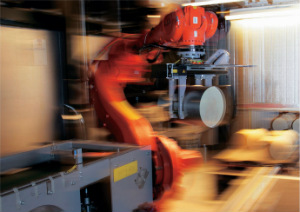 ProInvent developed two vision-guided robots that played chess against each other. As far as we know we were the first company in the world that developed a system that made this possible. The robots were a huge attraction at the Industrial Fair in Herning especially because visitors had the opportunity to play chess against one of the robots. The robot defeated the Dutch chess champion. At the picture you can see the dutch chess champion loosing the chess game to our robot.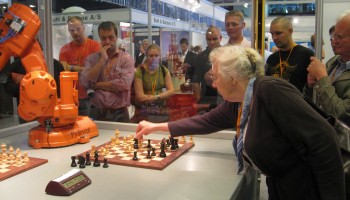 Michal Graczykowski, M.Sc. in Mechanical Engineering started in ProInvent. Michal has 13 years of experience with mechanical design and construction and is bachelor in mechanical design and computer science from The Technical University in Lodz and civil engineer in mechanical construction from DTU.  Today Michal is technical manager and partner in ProInvent and has influence on ProInvent's business decisions.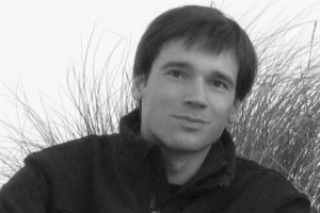 In collaboration with Coloplast, ProInvent accomplished years of work, developing a new Allen-Bradley based standard platform for PLC and HMI, easy to operate on touch-screens with pictures and icons, and the Coloplast Factory floor Data System (COFDAS). Today more than 100 machines from different machine builders are installed with these systems, so many companies in the world benefit greatly from this invention. ProInvent uses this platform for all our machine supplies.
In 2010, ProInvent was certified Rockwell Automation OEM partner.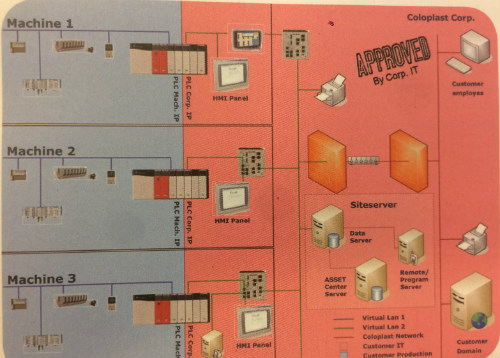 For nearly two years ProInvent was hit by the financial crises and forced to downsize. Fortunately, in 2011 we managed to get back on track through a huge order for an assembly line to Velux A/S, and orders from Haldor Topsøe A/S and Novo Nordisk A/S.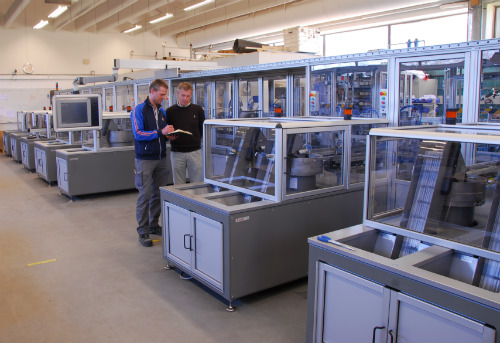 Through our well documented quality assurance system ProInvent was appointed Approved Supplier to Novo Nordisk A/S, and afterwards started several projects in collaboration with Novo Nordisk.
Per Hessen-Schmidt started as external member of the board this year. Per has a position as Head of Organizational Development at Novozymes A/S.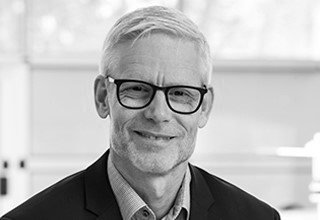 ProInvent's China adventure begins, receiving order for process machines, robot cells, vision systems, and special designed vision-guided robots from Haldor Topsøe to be placed at a new factory in Tianjin. Later on Haldor Topsøe sold this business to Umicore, and now both Haldor Topsøe and Umicore are some of our major customers.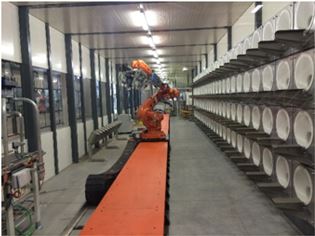 ProInvent started up a co-operation with Bavarian Nordic A/S, developing and upgrading bio reactor systems.
Later this year machine fitting specialist Lasse Jensen, started in the assembly department. Lasse has 20 years of experience with machine building and commissioning in the pharmaceutical industry, and  today Lasse is head of our assembly department and leads the assembly- and commissioning activities in the workshop.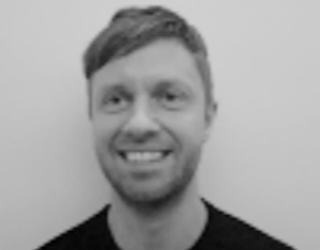 In a unique collaboration with AquaSearch Ova, ProInvent accomplished 3 years of development of the so-called ProSorter ® - a fast and precise egg sorting machine, sorting salmon- and trout eggs, so that only viable eggs remain. The ProSorter machines are known as the best and fastest in the market, sorting very precisely at a speed of 125,000 eggs per hour, and at the same time handling the eggs extremely gentle.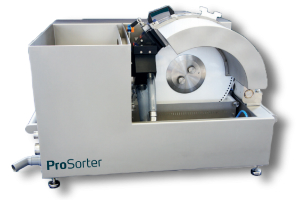 ProInvent delivered a newly developed production line to Radiometer Solutions in Poland. The line consists of filling systems, assembly processes, welding station, label stations, and quality control.
This year, ProInvent was rated AAA by Bisnode. This high rating means that ProInvent is now among the 2% most solid companies in Danish business.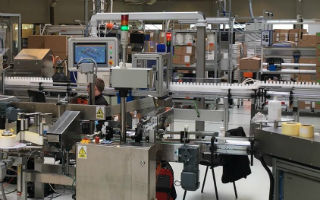 ProInvent developed and delivered a new skin feeder system for vacuum packaging of fur skins to Kopenhagen Fur and subsequently delivered 4 more systems.
This year the sales of the ProSorter machine rounded 40 pcs. Our co-operation with the new owner of ProSorter, IMV Technologies in France, is close and good, and ProInvent supplies development, serial production, testing, and service to the end customers.
In 2017, ProInvent's employees were educated in Fanuc's robot systems and how to use Fanuc's cleanroom robots in projects for the pharmaceutical industry.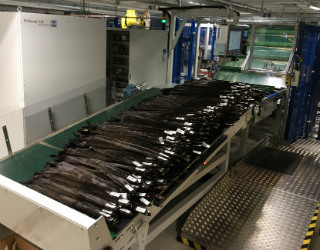 Henrik Søndergaard started in ProInvent as head of ProInvent's control department. The control group consists of 10 specialists within PLC, HMI, robot programming and electrical hardware. Several of the employees in this group have more than 20 years' experience and are experts in control system design based on a platform with reduced time consumption, and they create uniformity and structured programs and documentation.
ProInvent established its own vision group, and Rasmus Ahrenkiel Lyngby started as head of vision. Rasmus' background is M.Sc. and Ph.D. in computer-vision from AAU and DTU Compute. The purpose of our new vision group is to create a simpler vision technology that fully matches the requirements of ProInvent's customers. The vision group works with smart cameras and machine learning.
ProInvent was certified Omron Solution Partner for PLC, HMI, robot- and vision technology.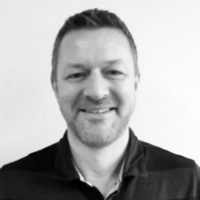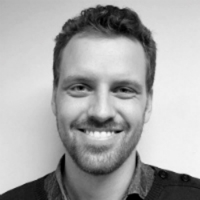 ProInvent celebrated its 25th anniversary with raised flags on Thursday, March 7th, 2019 at the Military Clothing Factory in Hørsholm, where customers and business partners were presented. We are much honored that 110 business people from all over Denmark participated, including our mayor and member of Denmark's business promotion board, Morten Slotved.
Later in March ProInvent delivered nr. 10 AMSA machine to Novozymes A/S. An AMSA is a highly specialized automated mechanical stress assay, screening enzyme ingredients.
ProInvent also achieved the status certified Rockwell Automation OEM-Partner for Machine Builders. Because we combine Rockwell Automations's products, know-how and automation concept with ProInvent's industrial- and application related knowledge and experience as an advisor and contractor concerning development and effective production systems, in a unique way.