Do you have a desire for a production machine with a first class documentation?
ProInvent has extensive experience in standardization and structuring of El-technic, control software and user interfaces which have brought great financial earnings and an increased documentation level to our customers.
We have highly educated engineers with core competencies within:
PLC systems: Allen-Bradley , Siemens and Omron
Integrated SCADA and HMI systems
High speed servo systems: i.e. IAI, Trio and Panasonic
Performance- and OEE-measurement
Design of user-friendly operator interface
High level programming
Process control
Database handling
El-hardware design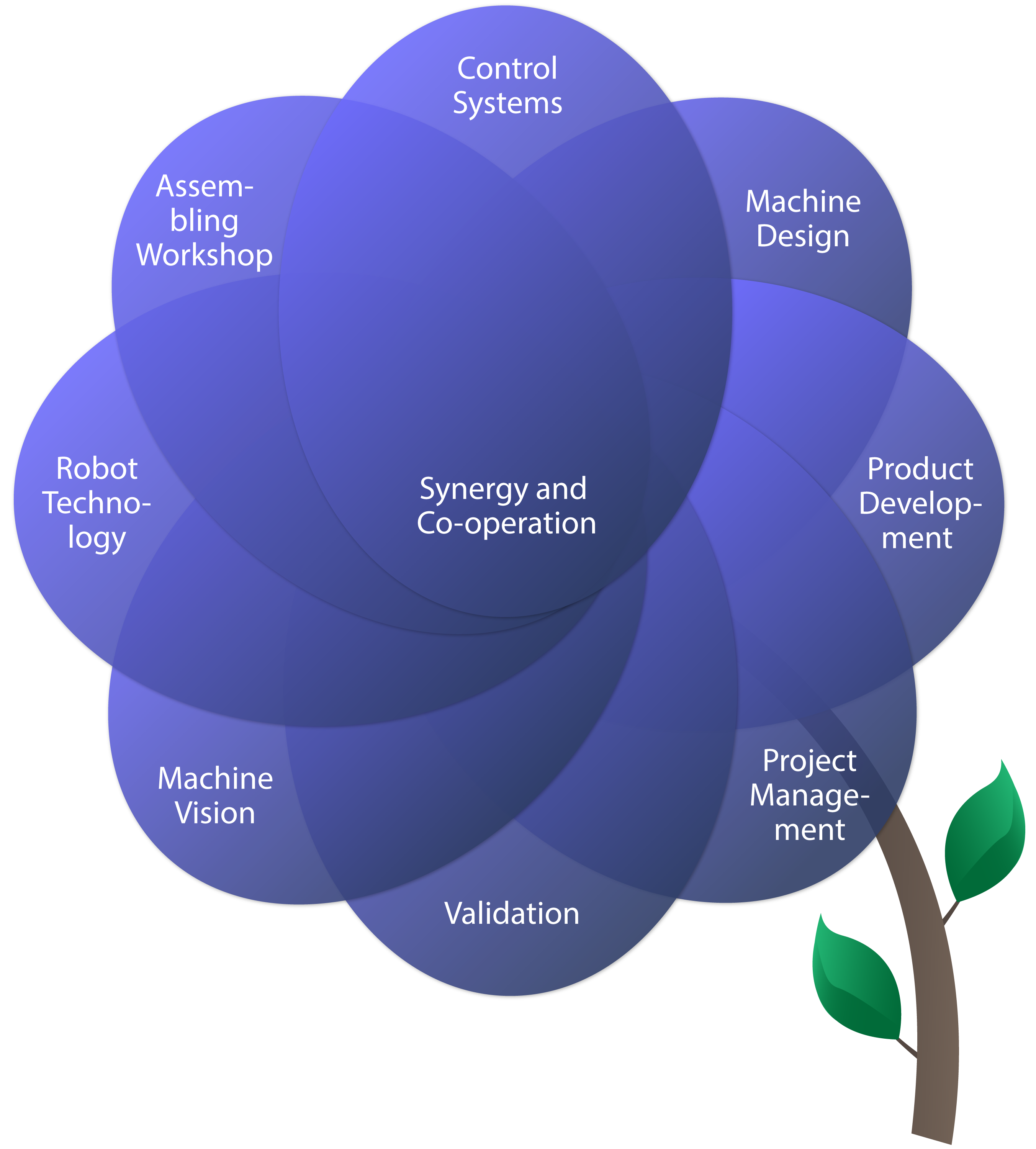 Control systems - an essential element
To ProInvent machine control is an essential element of the concept development when we develop machines. Among others we have experience within machine control for the Pharma- and Medico industry, robotics technology for the heavy industry and process plants for the food industry.
Control systems are developed by a strong team of automation engineers in a project process parallel with the mechanics. This provides a strong and well-running machine where every detail has been carefully devised. One of our strengths is the integration of systems and exploitation of the best elements of known technology.
Ekspertise GAMP5 indenfor maskinstyring
ProInvent har i stor stil arbejdet med GMP og GAMP i forbindelse med de mange opgaver til farma- og medico-industrien. Vi anvender GMP og GAMP dels indenfor kvalitetssikringsaktiviteter så som FAT og SAT og dels indenfor områderne dokumentation, opmærkning og strukturering af programmer til maskinstyring.
Vores hovedsamarbejdspartnere i Control Systems er Rockwell Automation, Siemens og Omron
Siden 2007 har vi arbejdet med Rockwell Automations integrerede styringssystemer og i september 2019 blev vi certificeret Rockwell Automation OEM-partner som maskinbygger. Siden 1994 har ProInvent arbejdet med Siemens PLC/HMI systemer. Vi har arbejdet med Omron PLC/HMI/Robotter siden 1999 og i 2018 blev ProInvent certificeret som Omron Solution Partner. Læs mere om certifikaterne



Control Platform
Through many years of experience with automation projects ProInvent has developed its own control platform. Using ProInvent's control platform we ensure robust and standardized solutions with unique efficiency, quality and documentation.
Henrik Søndergaard, Department Manager, Robotics & Automation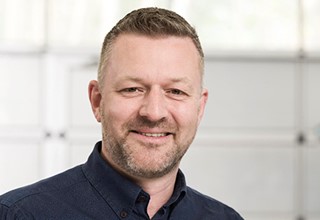 Spidskompetencer indenfor proces- og maskinstyring
PLC programmering og integration af HMI systemer, SCADA systemer, Alarmhåndtering, Code review og dokumentation
For at løse denne type opgaver bruger vi disse værktøjer:
Siemens PLC TIA portal/S7 PLC og WinCC, - Rockwell PLC, InTouch Wonderware, FactoryTalk View og RSView, - Omron PLC, Sysmac Studio med integreret HMI, - ABB AC500.
Programmering af servosystemer, dimensionering og tuning af reguleringssløjfer
For at løse denne type opgaver bruger vi disse værktøjer:
Delta Elektroniks program i højdynamisk servo: Trio motion, LinMot, Galil motion, Kollmorgen og AMK, Rockwell Kinetix Integrated Motion med UltraWARE Software, Omron Sysmac Studio med fuld integration af servo og vision.
Dataopsamling og OEE-måling
For at løse denne type opgaver bruger vi disse værktøjer:
Proficy HMI/SCADA iFIX, Høj-niveau programmering i C#, Visual Basic, VB.NET og Delphi, OPC server, Databaseprogrammering SQL og SAP kald.
Processtyring og flowcontrollere
El-hardware design og tavlebygning
El montage på maskiner og el dokumentation
Risikovurdering og CE-mærkning
GMP compliant udstyr i henhold til GAMP 5 og 21 CFR Part 11 compliant HMI