Do you have a desire for a production machine with first-class documentation?
ProInvent has extensive experience in standardization and structuring of El-technic, control software and user interfaces which have brought great financial earnings and an increased documentation level to our customers.
We have highly educated engineers with core competencies within:
PLC systems: Allen-Bradley , Siemens and Omron
Integrated SCADA and HMI systems
High speed servo systems: i.e. IAI, Trio and Panasonic
Performance- and OEE-measurement
Design of user-friendly operator interface
High level programming
Process control
Database handling
El-hardware design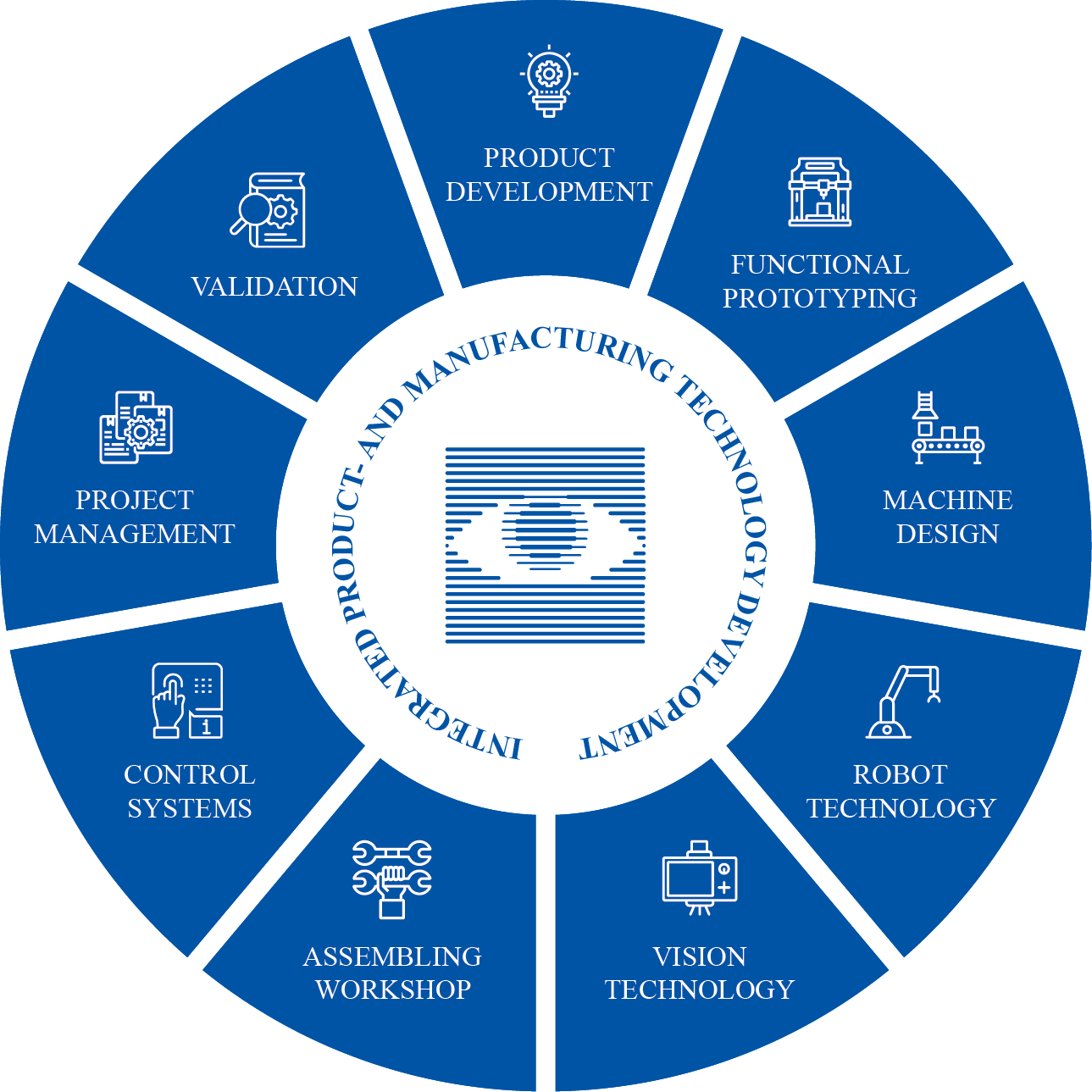 Control systems - an essential element
To ProInvent, machine control is an essential element of concept development when we develop machines. Among other fields, we have experience with machine control for the Pharmaceutical and Medico industries, robotics technology for heavy industry and process plants for the food industry.
Control systems are developed by a strong team of automation engineers in a project process parallel with the mechanics. This provides a strong and smooth-running machine where every detail is carefully devised. One of our strengths is the integration of systems and exploitation of the best elements of known technology.
GAMP5 expertise in machine control
ProInvent is geared to projects in the GMP- and GAMP environment, due to our many tasks for the pharmaceutical and medical industries. We use GMP and GAMP partly in quality assurance activities, such as FAT and SAT, and partly in the areas of documentation, marking and structuring of machine control programs.
Our main collaborators in Control Systems are Rockwell Automation, Siemens and Omron
Since 2007, we have worked with Rockwell Automation's integrated control systems, and in September 2019 we became a certified Rockwell Automation OEM partner for Machine Builders. Since 1994, ProInvent has worked with Siemens PLC / HMI systems. We have worked with Omron PLC / HMI / Robots since 1999, and, in 2018, ProInvent was certified as Omron Solution Partner.



Control Platform
Through many years of experience with automation projects ProInvent has developed its own control platform. Using ProInvent's control platform we ensure robust and standardized solutions with unique efficiency, quality and documentation.
Henrik Søndergaard