VELUX Gruppen ønskede at øge både produktiviteten og produktionskapaciteten i forbindelse med lancering af en ny generation af ovenlysvinduer, der forbedrer energieffektiviteten, giver mere dagslys, øger komforten og giver en lettere monteringsproces.
Flere maskinbyggere var i spil, men i sidste ende valgte vinduesproducenten en maskinbygger fra nærområdet. VELUX valgte ProInvent til at producent og levere to produktionsanlæg, som producerer avancerede låsemekanismer til ovenlysvinduer - et semiautomatisk anlæg til VELUX's fabrik i Gniezno, Polen samt et fuldautomatisk anlæg, som er installeret og producerer på VELUX's fabrik i Thyregod.
Produktionsanlægget der samler, smører og nitter 25 komponenter til én avanceret låse mekanisme til ovenlys vinduer er 28 m lang og består af følgende:
Håndteringsrobotter: 22 stk, ProInvent design
Specialfremstilling: J. A. Maskinfabrik, Otterup, BSV Maskinfabrik A/S og K.T. Stålindustri A/S
Fødere: Rimbøl A/S, Detab AB og Stöger GmbH
Automatik: Rockwell Automation
Palletering: ABB industrirobot
Nitteværktøjer: Specialfremstillet
Fedtsmøring: Walther
Styringskomponenter: Allen Bradley Feltbus: Ethernet TCP/IP
Pneumatik: Festo
Transport-palletter: Bosch
Frekvensomformere og motorstyring: Emerson
Industrirobot: ABB
Pick & place robotter: Specialdesignede xyz
Sikkerheds- og støjafskærmning: Linear modul
I/O omfang Safety: 197 Input: 763 Output: 353 Analog: 39 I alt: 1352 I/O
Sensorer: Sick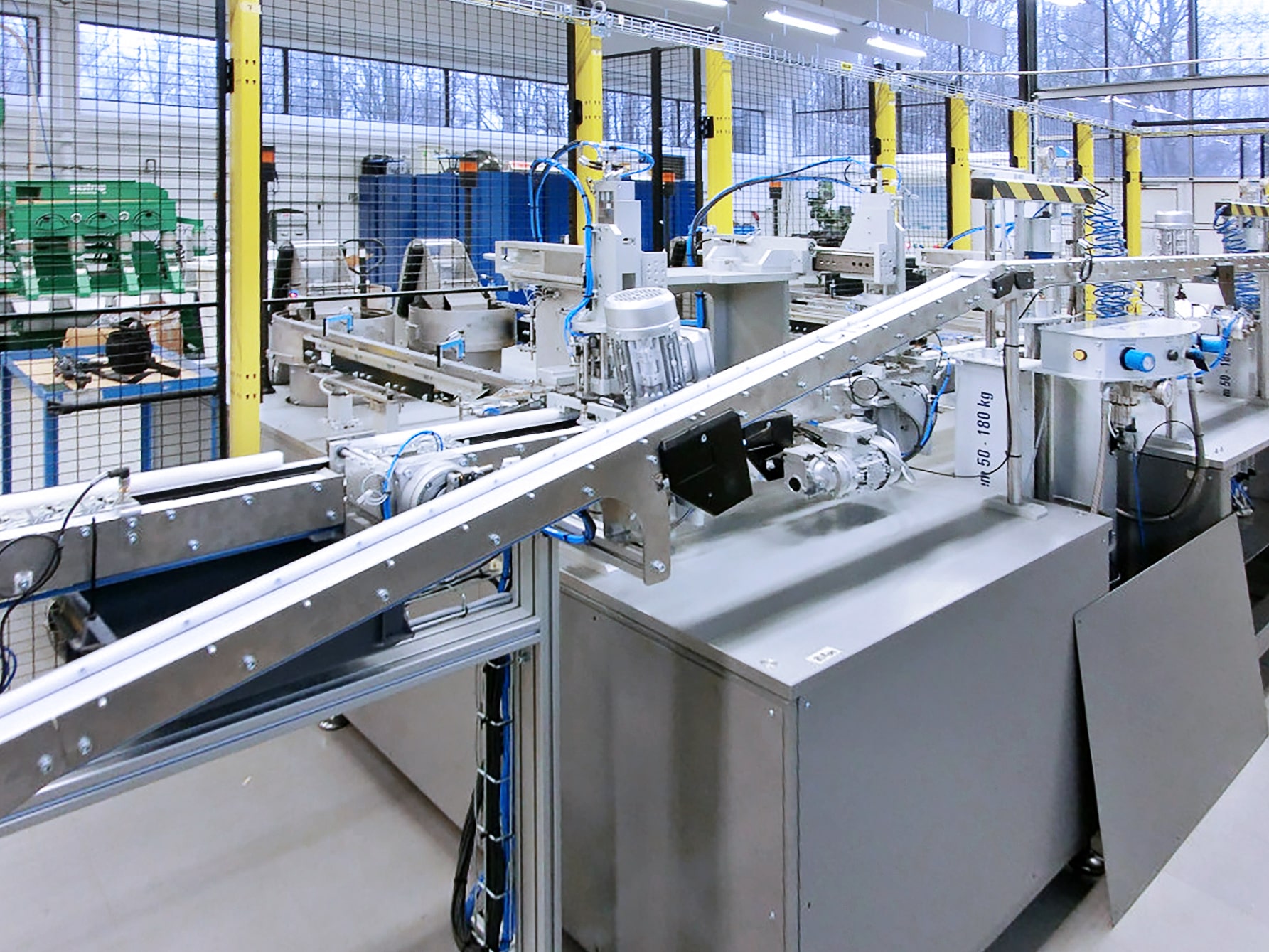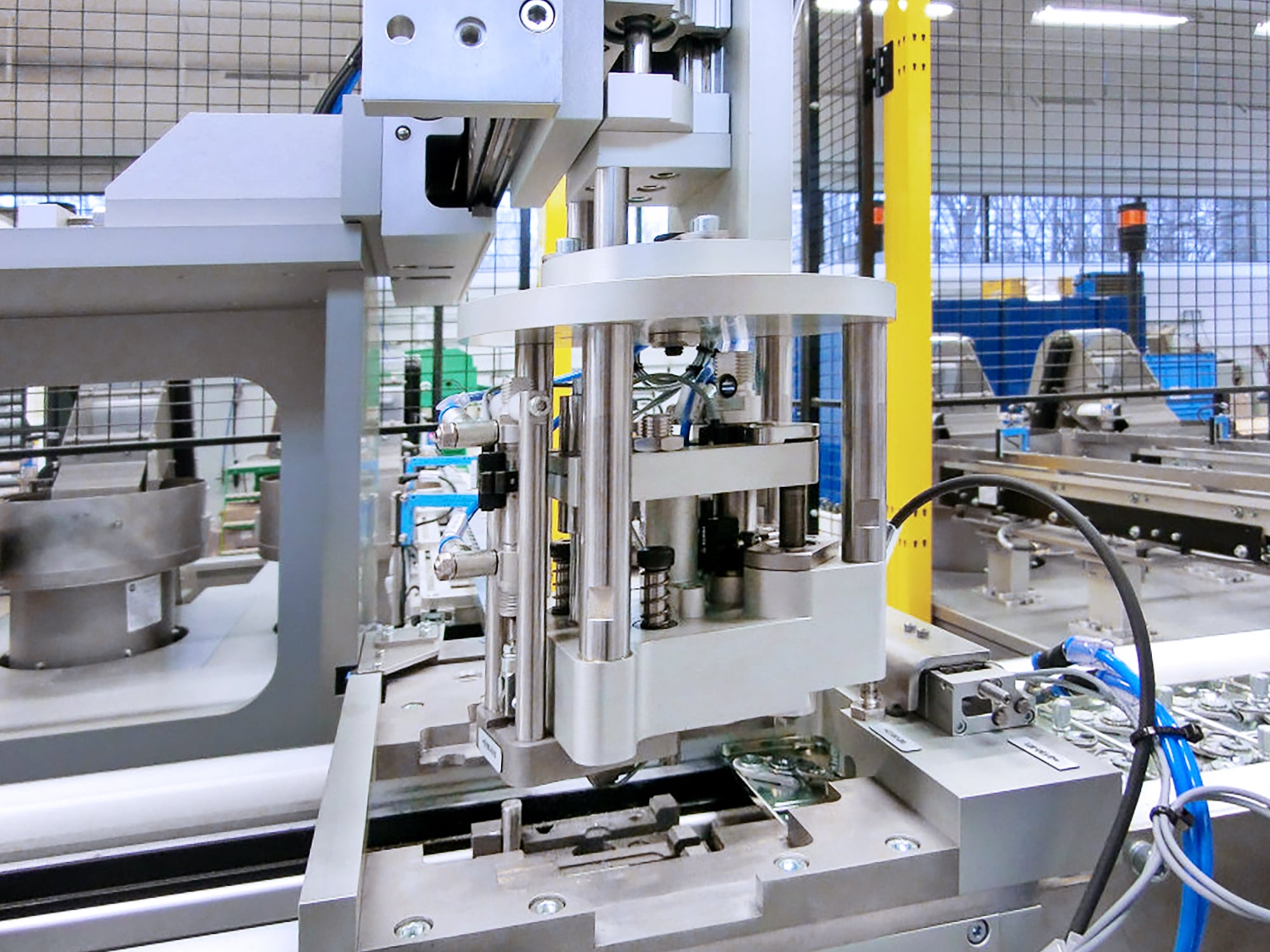 Presse
Velux kan med innovativ produktionslinje beholde produktion af låsemekanismer hjemme. Læs artiklen i Jern og Maskinindustrien: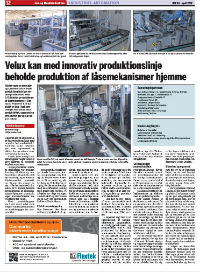 Contact
We have the competences to future-proof your production with customer-adapted innovative machine design.