Fully Automatic ID Saw Machine
ProInvent has many years of experience as a supplier of fully automatic, recipe-controlled saw machines for distribution of, for example, silicon crystals, metal and ceramic monoliths.
Topsil GlobalWafers A/S wanted a fully automatic ID saw. Specifically, they needed an automatic saw that cuts with a diamond-coated inner diameter of a foil-thin saw blade. This equipment is used for the production of silicon ingots of given lengths of long silicon rods, made of single crystals. It was a requirement that the saw could cut a very thin test wafer for each ingot.
ProInvent developed and delivered a fully automated solution for Topsil GlobalWafers. A basic saw was delivered from Meyer Burger GmbH. All necessary automatic handling equipment, servo equipment, PLC and HMI with recipe-control were specially designed, built and commissioned by ProInvent over 8 months. The new saw has high productivity, minimum material loss due to a very thin saw track, reduced number of chips and cracks, and better surface quality in the cutting face.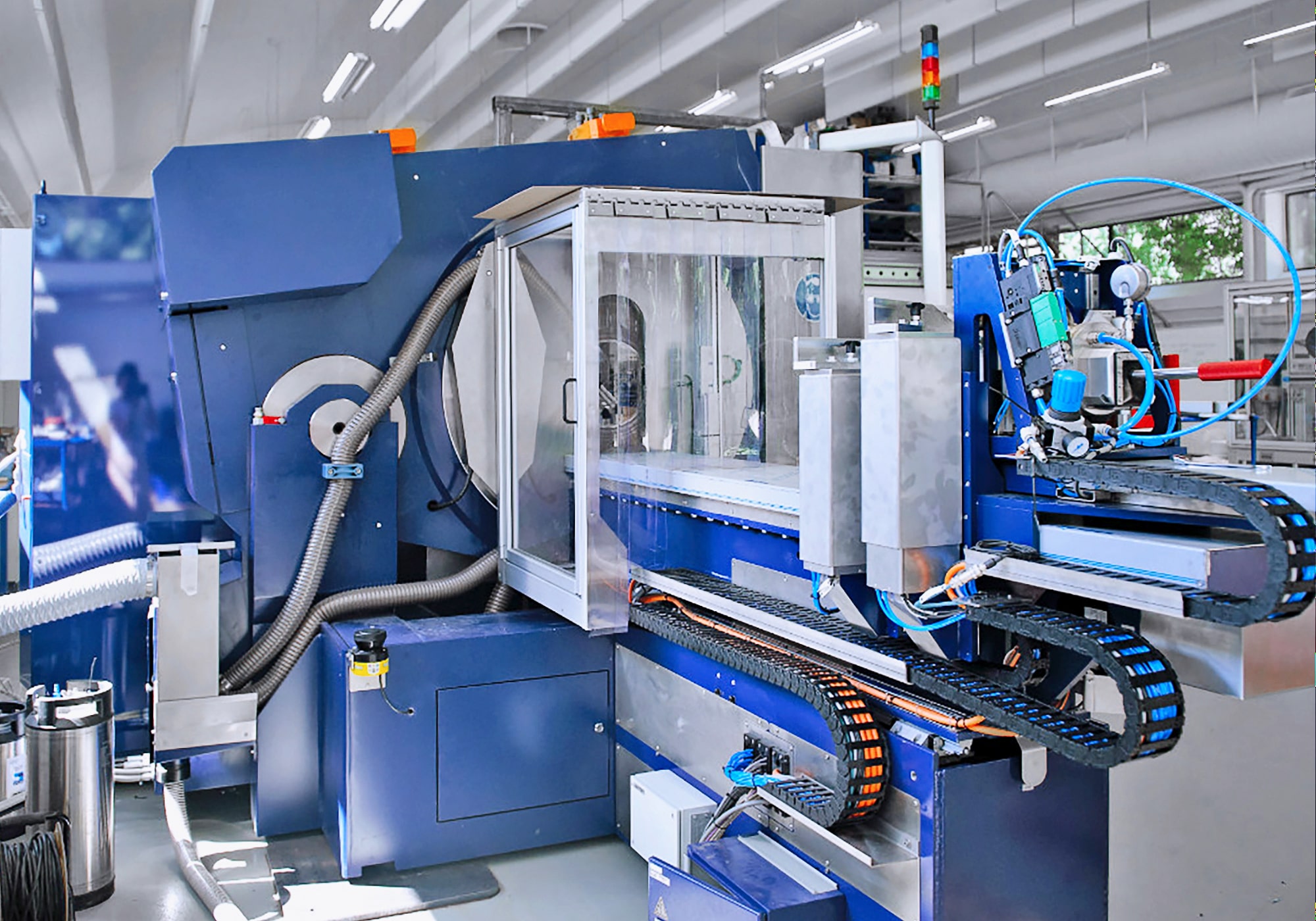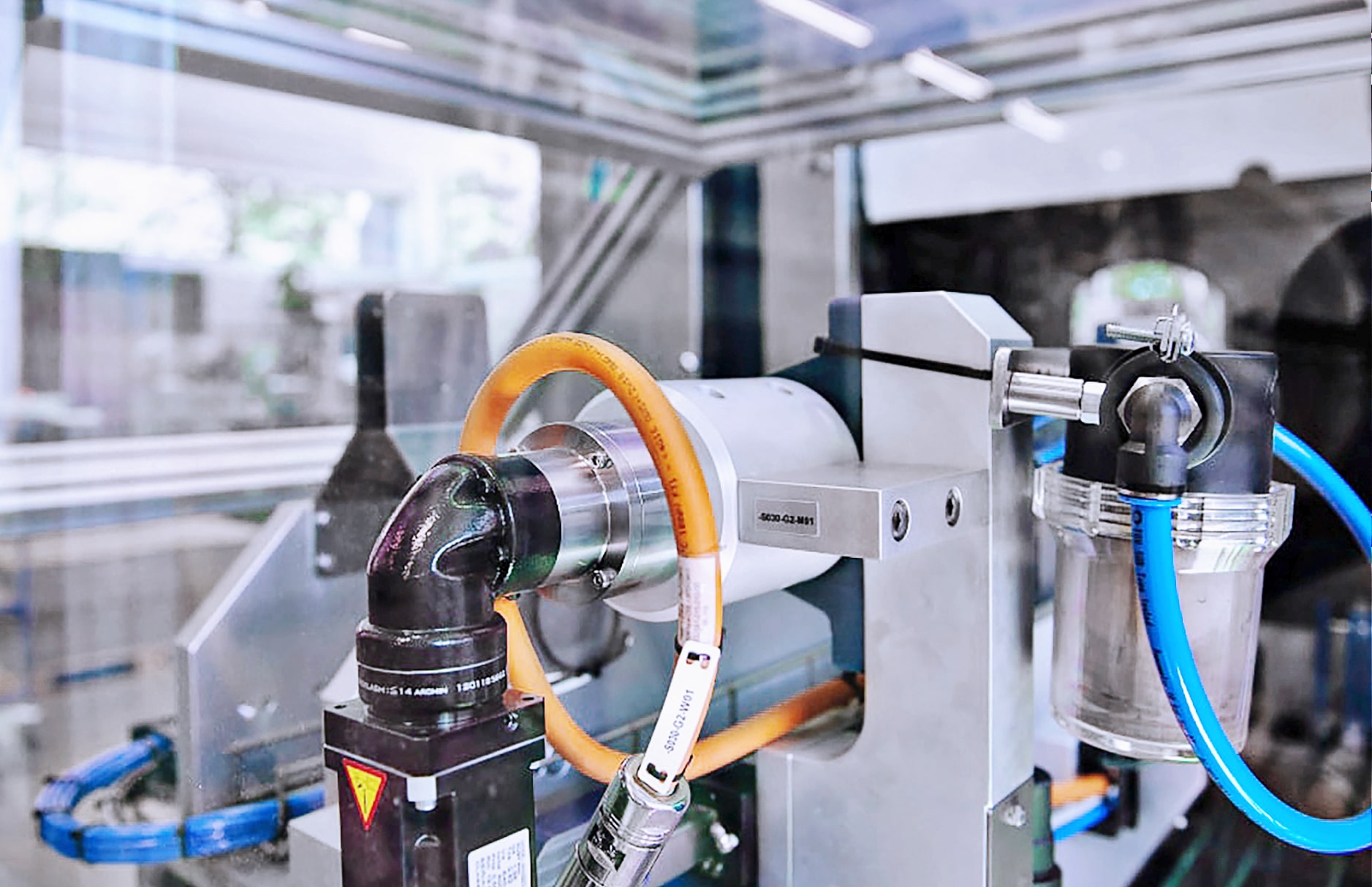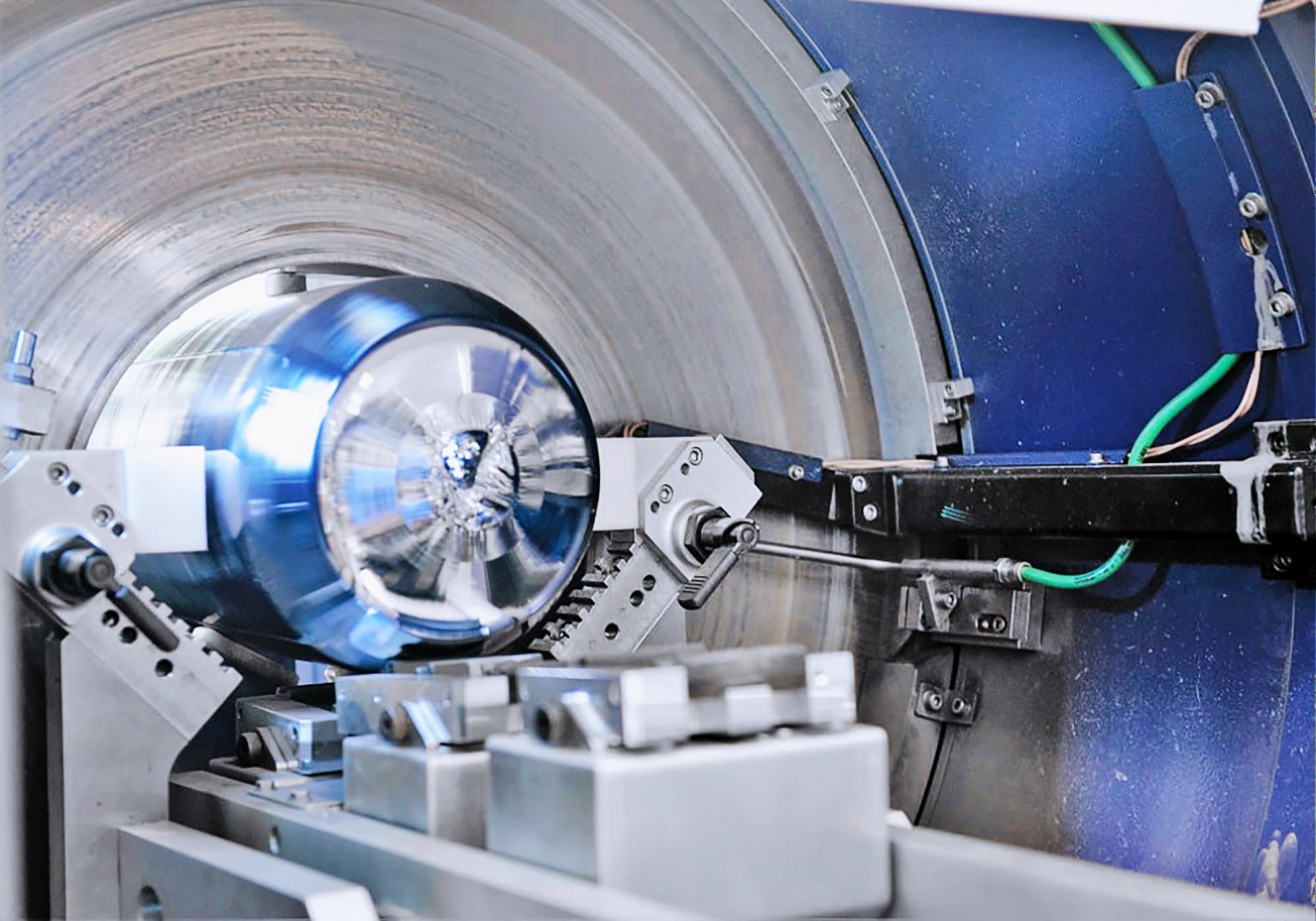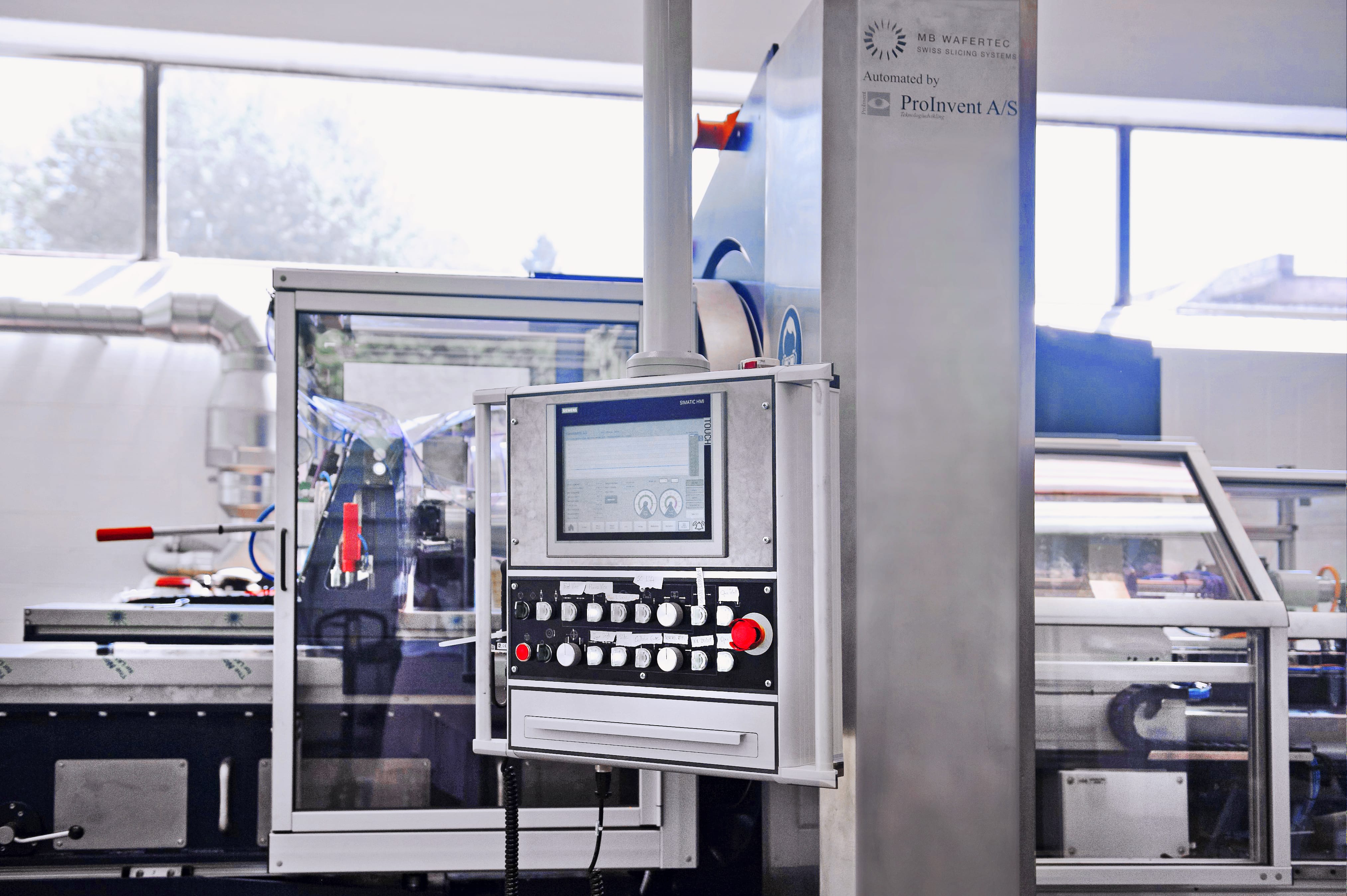 Contact
We have the competences to secure your production in the future, with customized innovative machine design.