Why integrated

A prerequisite to successful product development is a holistic understanding of development activities, manufacturability and commercialization. Integrated Product Development is a systematic process that warrants the integration of all relevant expertise to obtain innovation. Innovation exists when a product is desirable to the user, feasible to manufacture and economically viable.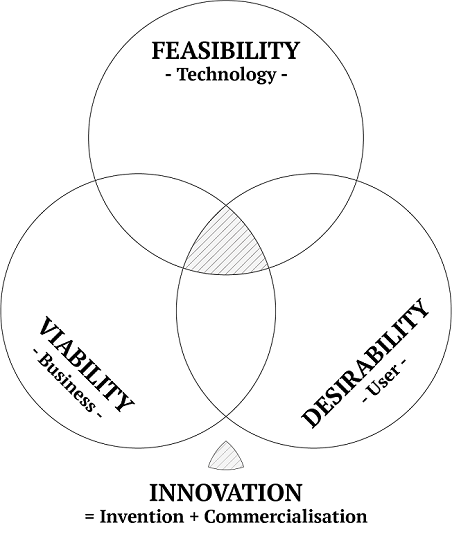 Quality, cost and time to market
These fundamentals are notoriously difficult to balance and often in product development projects, becomes a triangulation of contradiction. What ensures a positive correlation between quality - cost and time, is the ability to identify and pursue the right path. Utilising best-practice tools and methods through a systematic process, enables us to perform a qualified assessment and selection of directions.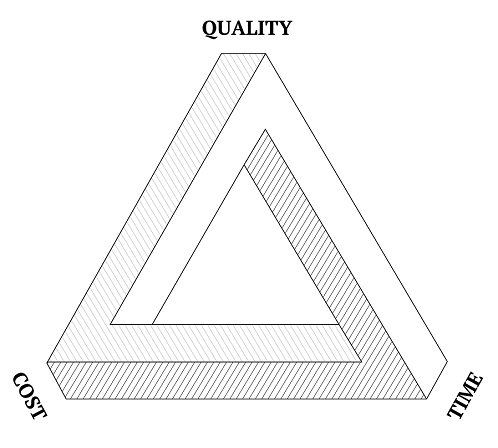 We help our customers in all stages of the project
Employing exceptionally talented specialists and generalists, we have the right people to support you through all stages of a product development process. We will assist you either through engineering support by stationing resources at your premises or by taking on and driving end-to-end projects inhouse at our facilities customized for this purpose. 
Start-up or multinational industry leader
Whether your are a start-up or a multinational industry leader looking to develop a new medical device, you will have at least two thing in common – your time and resources are limited and your ability to spend these efficiently affect your success. Facilitating a systematic product development process, we will help you address the critical questions and select the right directions to pursue.
Our approach
Integrating strong practical knowledge of Design for Manufacturing and Manufacturing Technology in the product development process, is the only reliable way to attain feasibility - one of the three critical elements in Design Thinking. Achieving both Viability, Desirability and Feasibility is critical to successful product development, but it is the element of feasibility which often causes companies the biggest troubles. Our approach to product development is therefore to follow a systematic process, which secures appropriate attention to feasibility throughout the development stages.

Competencies
We employ only top talents as it is essential to be successful in what we do. We have a wide array of expertise inhouse that enables us to drive projects from early scoping and ideation to commissioning and process validation of manufacturing equipment. We acknowledge our limitations and engage with our external network, when needed.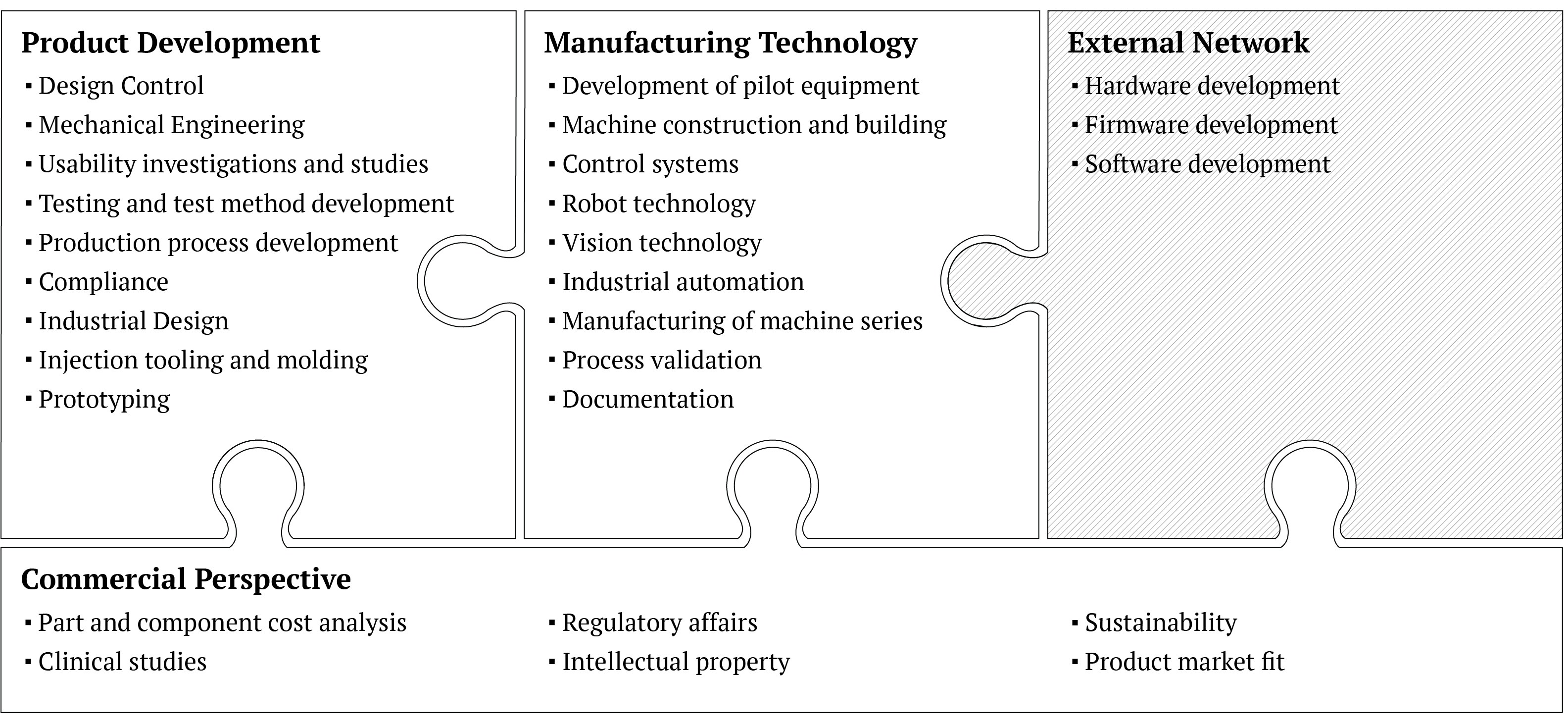 Your preferred partner
We are your preferred partner for new product development, who will develop and deliver the next generation of innovative products to market. Together, we will build product knowledge to increase synergy and value creation for a long-term partnership
Patrick Bondesen