Final result – Completed machine fully assembled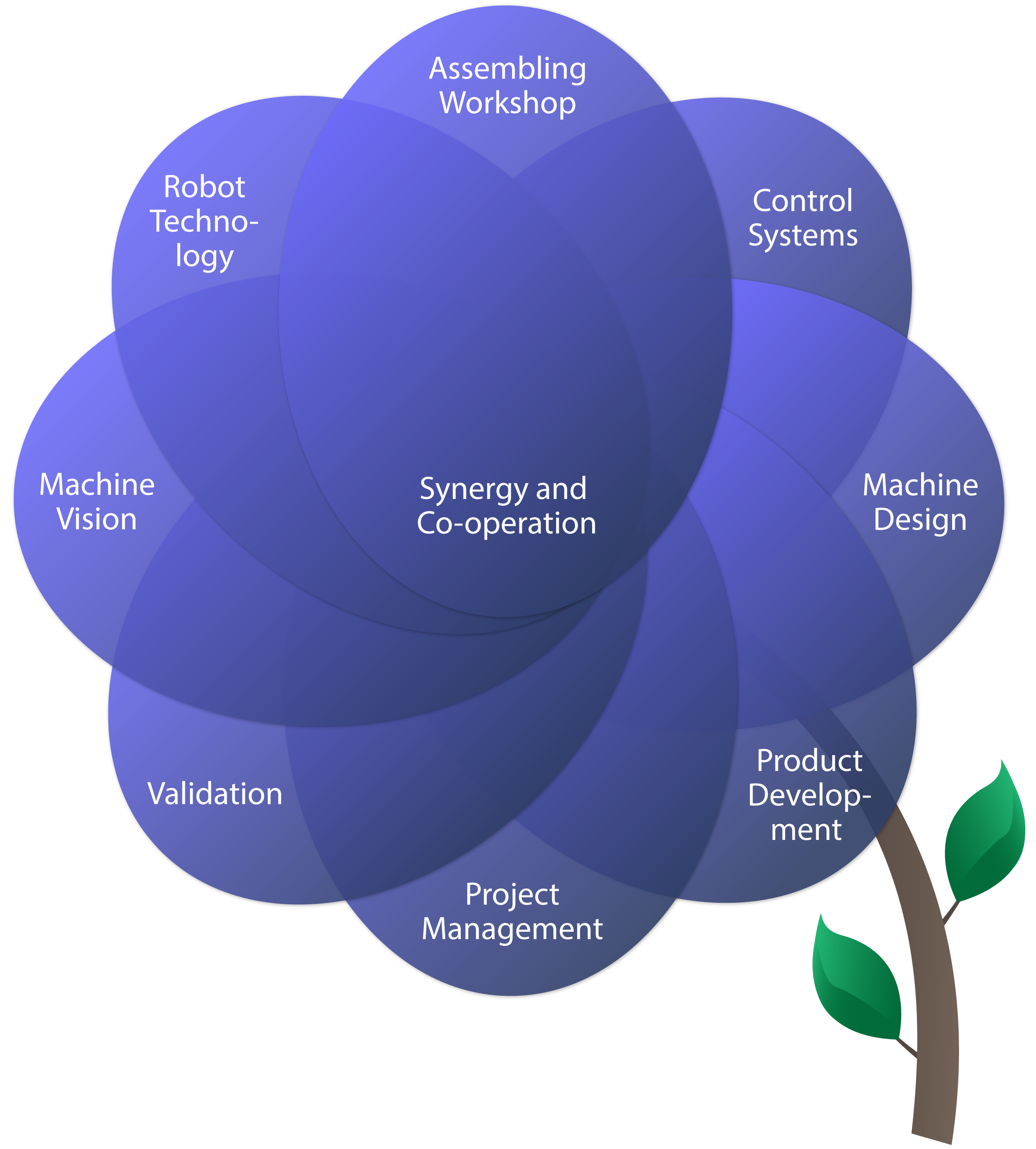 ProInvent always accomplish
ProInvent is geared to develop, manufacture and perform the commissioning of the new equipment and is also well known as a persistent company continuing making improvements until the equipment works as agreed in the specification.
In our 1200 square meter assembly hall, skilled technicians assemble prototypes and actual production machines.
The machines are run in and tested internally before being transferred to the customer.
Having our own assembly hall with a small variation of manufacturing machines, allows for a smooth project realization, in the period when the machines are assembled at our premises and subsequently a short installation and running-in period on site with the customer.
Constructing well-running machines is an art
ProInvent's technicians are specially trained - and have flair - for assembling and running in machines. They are trained machine fitters, toolmakers or control technicians and have many years of experience in assembling machines.
Lasse Jensen, Head of Assembly and running in