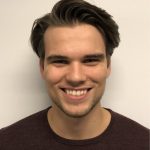 Sebastian Borker Hoffensetz
Sales- and Project Manager
The Project Management Group has been expanded with Sebastian Borker Hoffensetz. Sebastian holds an M.Sc. Engineering Design and Applied Mechanics from DTU. Sebastian former worked at DISA Industries A/S as a development engineer for three years, performing construction of process machines, a Mould Accuracy Controller with 3D laser technology, analyses of Risk Assessments, Documentation and Project Management. Sebastian has a sincere interest and flair for machine construction, and he is experienced with Inventor, SolidWorks, MATLAB, Bluestar PDM System, Siemens Star CCM, ANSYS and CATIA V5 CAD and FEM. At ProInvent Sebastian has tasks such as development of concepts, machine design, offers, purchase, negotiations with suppliers, function specifications, risk analyses and commissioning of machines.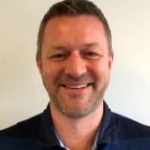 Henrik Søndergaard

Department Manager, Robotics & Automation
This department consists of 10 specialists within software- and robot programming and hard-ware, and Head of the department, Henrik Søndergaard, was employed in ProInvent 1st of March 2018. Henrik is in possession of a fantastic understanding of the relation between machine and software. Henrik comes from a position as Technical Project Manager at Picca Automation A/S and he masters all technologies in the field of automation – an experience he has achieved through 24 years in the automation industry. Henrik is in charge of the resource coordination in his department and the coordination with the project managers in order to allocate resources to the projects as optimally as possible from ProInvent's matrix organization. Henrik participates in tasks concerning function- and design specification, budgeting, planning of electrical processes, negotiations with suppliers, configuration and programming of PLC's servo motor controls and HMI units as well as preparation of "As Built Documentation" and service of delivered plants.