We help our customers bring products with high quality faster to market
With passion for integrated product development
We bring simplicity and pace to integrated product development – Because we operate in small empowered teams
We deliver world-class quality and manufacturing to product design – Because we house product and machine development under one roof
We unlock unique opportunities with our customers – Because we combine human-centered design thinking, data driven decision making and proven methods from the most successful companies


We want to establish a long term strategic partnership enabling integration into our partners business culture, documentation and anchoring of knowledge
Who we are
In product development we are your partner building the next generation of innovative products by utilizing our highly professional skills with a strong focus on customer needs, reliability and manufacturability.
You will benefit from our multidisciplinary expertise that covers most aspects of product development and our wide network to cover all necessary disciplines. Our 1200m2 large workshop is equipped with machinery that allows us to rapidly develop and create a wide range of prototypes ranging from static mock ups to more complex devices for performance test.
Our passion
We love to create and we love to innovate cutting-edge products that help people live better lives. Our philosophy is built on integrated product development where focus is aimed at fulfilling our customers' and end-users' needs.
We exploit our strong cross-functional competences across the disciplinary area and all phases of the project to ensure, that what the customers want, can be produced at an effective cost with high yield. We execute our product development activities through structured planning, from early ideation through design maturing and process development until production.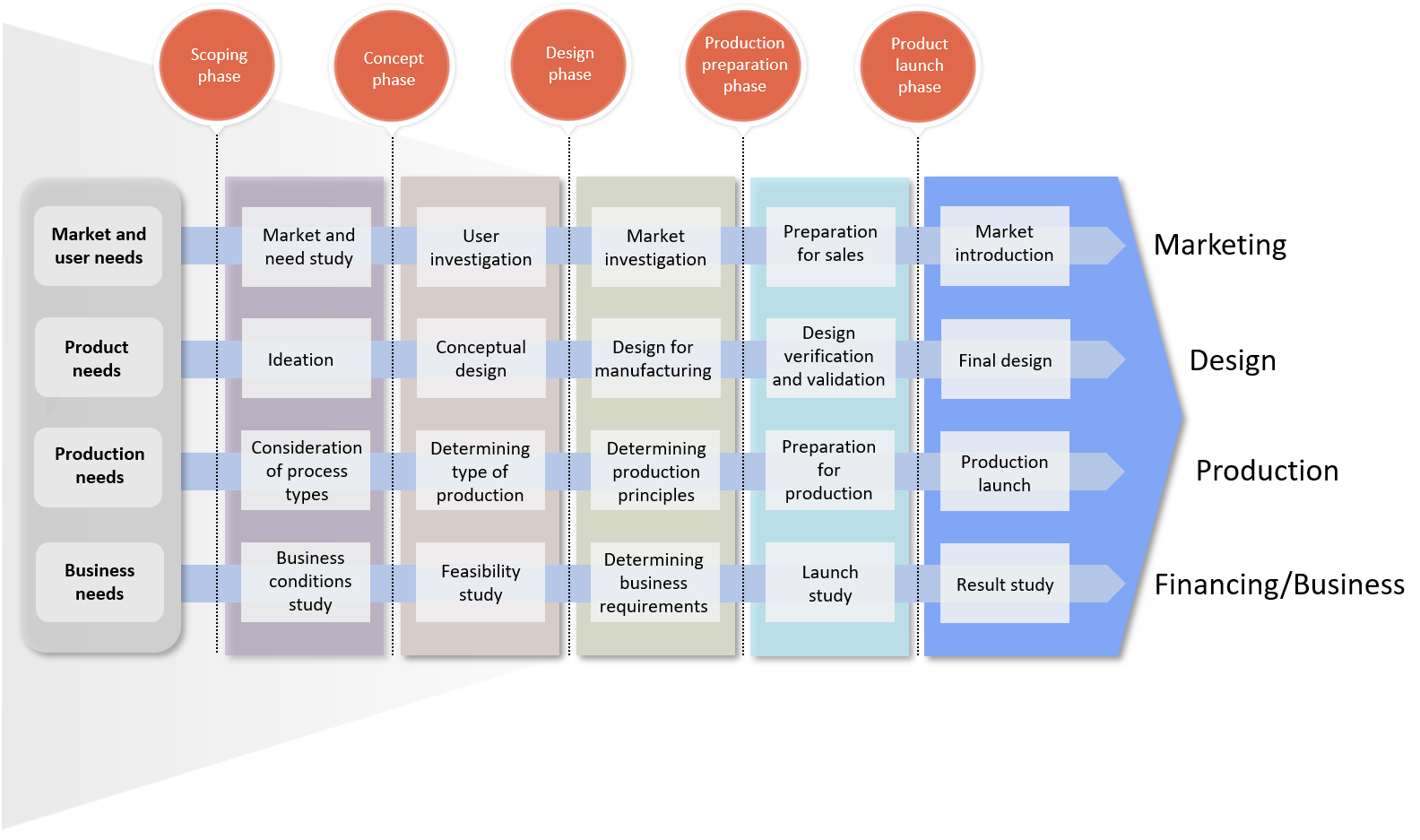 We offer our partners the handling and execution of single phase or complete integrated product development projects at our own facilities. We can engage both in main and secondary product development projects and can be a valuable partner in larger programs, when a highly competent team is needed. We have more than 1200m2 of workshop, where we make prototypes, pilot equipment and production machines.

It is important for us that our partner's expectations are met at all times and we make a great effort in scoping, staffing and delivering what is required and beyond. At ProInvent we utilize state-of-the-art tools an processes that have been effectively proven in some of the most innovative companies in the world. This means you can expect a very effective project execution and professional project delivery with a focus in anchoring the acquired knowledge during the project in your company.

When you choose us as a development partner, you engage with a passionate and dedicated company that can handle both product development and machine building under one roof. This creates a unique synergy that ensures a final product with high manufacturability and thereby a production with high yield – which leads to a fast and successful product launch.
We offer support to our partners who are in need of highly competent and experienced employees, who can engage as part of a team in projects or on single tasks. We understand the importance of closeness and cross-functional involvement and therefore our engineers will often be positioned in the partners organization. Supporting our partners is all about their needs and we will do our very best, to find the right candidate for the challenge at hand.

Using our support and competencies will allow you to tap into the strong knowledge base in ProInvent that includes a large range of tools and processes for both product development and machine building activities. This serves, not only as a problem-solver gateway but also as great inspiration on how to become even more effective in execution of daily work.

When you engage with ProInvent, you can expect to work with very competent individuals who has the right level of experience and necessary toolbox to get the job done successfully. You will meet cheerful, engaged and outgoing people that easily adapt into your organization, to become a dedicated team player and ensure anchoring of knowledge in your company.
Our competences
User centric development
Ideation and concept development
Robust and reliable design
Test and verification
Manufacturability for robust production
Production process development
Secondary packaging
Design control documentation
What partners can expect
Human-centered integrated product development delivering significant value to our partners and end-users
Robust product designs that considers all aspects of manufacturing to ensure robust production
High level of documentation quality to ensure compliance with the regulations
Competent and social people with high levels of experience, competences and skill sets
Products faster to market
Long term strategic partnership enabling anchoring of knowledge and integration into their business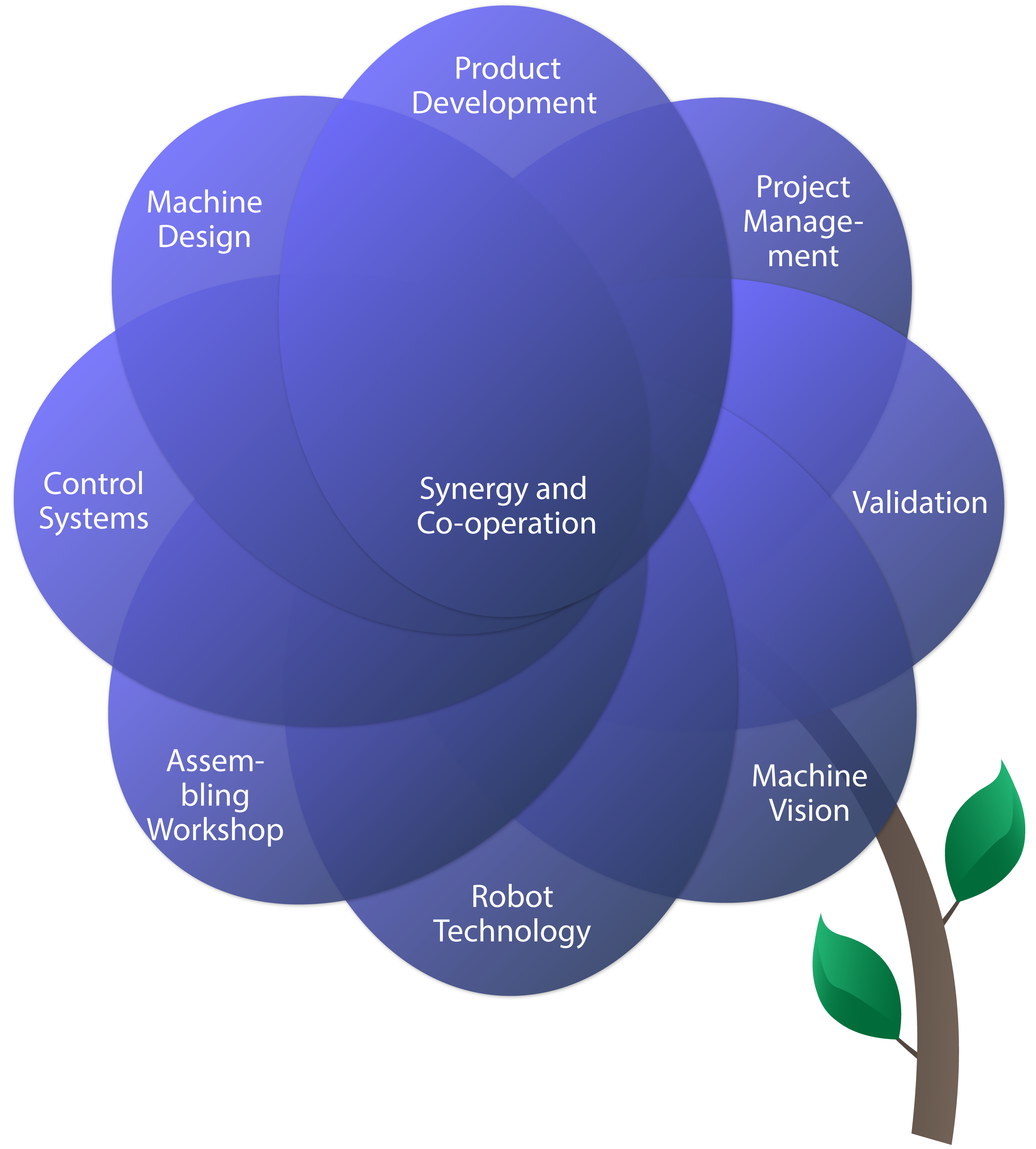 Your preferred partner
We are your preferred partner for new product development, who will develop and deliver the next generation of innovative products to market. Together, we will build product knowledge to increase synergy and value creation for a long-term partnership
René Ferm Nyberg, Head of Product Development